Renewal by Andersen® Windows
Turn to Renewal by Andersen of Western New York for windows and choose from the widest selection of high quality replacement window styles on the market today. We offer traditional styles like double-hung and picture, as well as a variety of specialty windows that we can custom fit to any room in your home. No matter what style you choose, when you choose our window replacement, you will enjoy many years of indoor comfort, low-maintenance, and energy efficiency.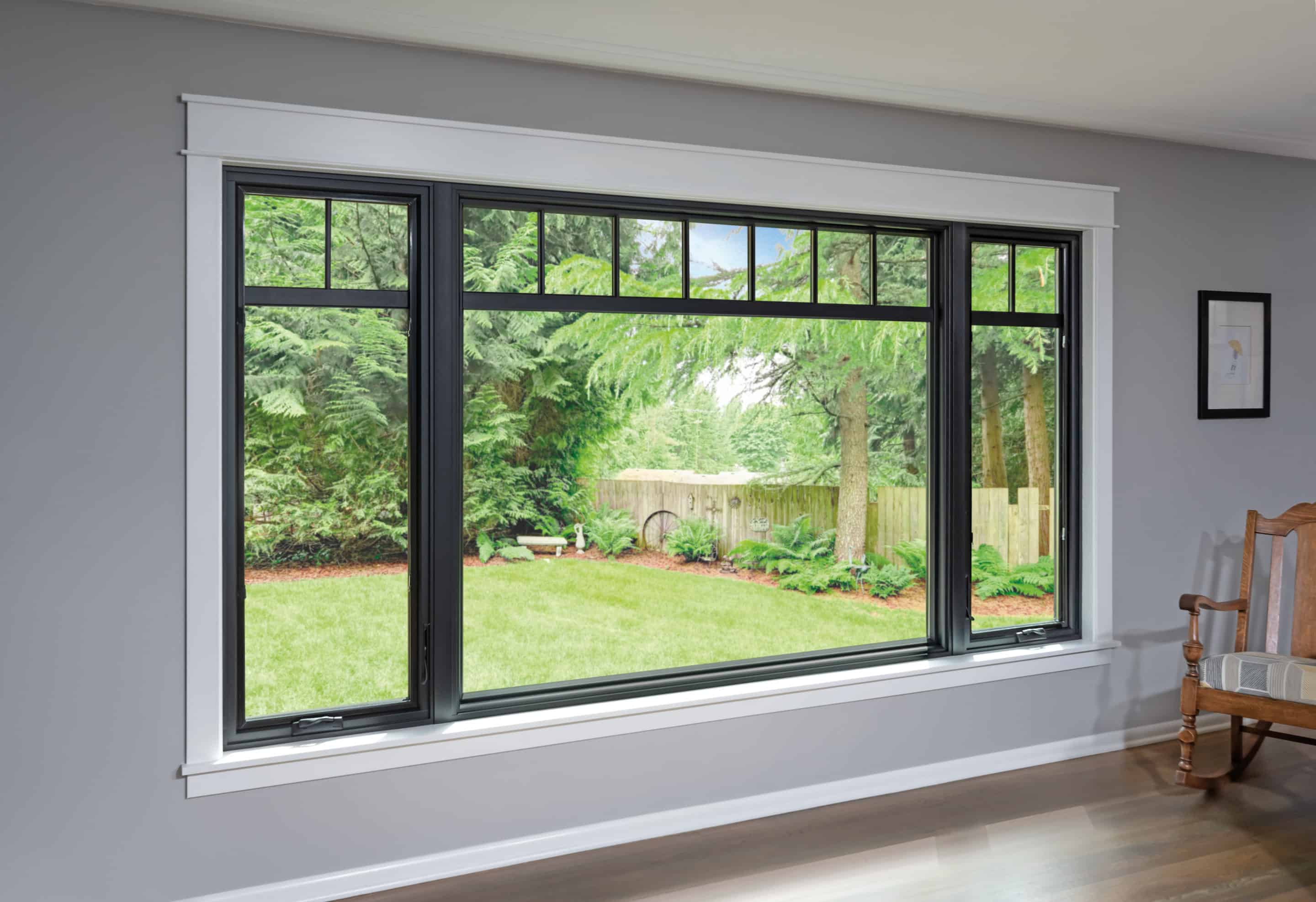 The low-maintenance and energy efficiency of Renewal by Andersen® windows stem from the advanced materials from which they are composed. Our exclusive Fibrex® material offers the strength and insulating value of wood with the low maintenance features of vinyl. Fibrex® material never requires painting and will not crack, pit, corrode or rot.1
High-Performance Low-E4® glass is 47% more energy efficient in winter and 56% more energy efficient in summer as compared to ordinary dual-pane glass.2
The Renewal by Andersen® exclusive TruScene® insect screen is made with a micro-fine stainless steel mesh that's one third the diameter of our standard screen wire to let more fresh air and sunshine in and keep some of the smallest insects out.
Renewal by Andersen has replaced more than six million windows in over 700,000 homes. Those numbers are an indication of the kind of quality craftsmanship that goes into each window, but they also represent the kind of quality customer service that keeps homeowners coming back. Here at Renewal by Andersen of Western New York, we take great pride in our ability to cultivate a positive, rewarding atmosphere in our window replacement projects, one that leaves our clients more than just satisfied with our work.
Call Renewal by Andersen of Western New York or fill out our convenient contact form to schedule your free, no obligation consultation on windows in and around Rochester, NY and Buffalo, NY.
1 See Renewal by Andersen® Products and Installation Transferable Limited Warranty for details.
2 Values are based on comparison of Renewal by Andersen® double-hung window u-factor to the u-factor for clear dual-pane glass non-metal frame default values from the 2006, 2009, 2012, 2015, and 2018 International Energy Conservation Code "Glazed Fenestration" Default Tables.
Disclaimer
I'd like to learn more about Renewal by Andersen® windows. Please contact me at the phone number I listed above to schedule a convenient day and time for an in-home or virtual price quote. I am submitting this form so you can contact me and keep me informed about your products, services, and when they go on sale. I consent to being contacted by phone, email, and/or text message and understand that I may unsubscribe at any time. I understand that I do not need to submit this form to schedule an in-home price quote. Instead I may call your service center at the number on this website.