Renewal by Andersen® Awning Windows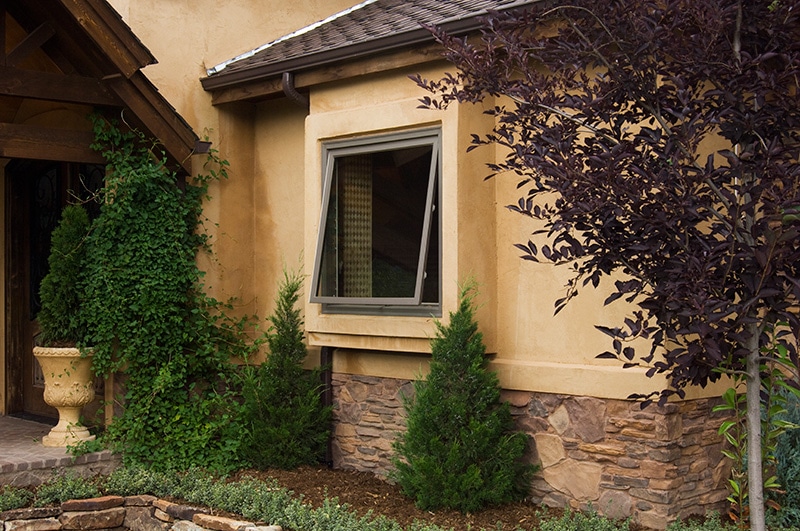 All-weather ventilation is as easy as installing Renewal by Andersen® awning windows in Rochester NY or Buffalo NY. Renewal by Andersen awning windows provide you with the ability to leave your windows open rain or shine and let fresh breezes permeate through your whole home.
How does this work? Renewal by Andersen awning windows open from the bottom with the simple turn of a hand-crank, allowing for the glass panel to act as an awning. Rainwater hits the glass panel, streaming to the ground rather than into your home.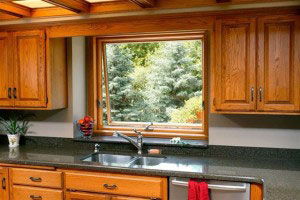 Generally, awning windows are installed in areas that could use a little more ventilation, but could also use some privacy. These areas include the kitchen, bathroom, and bedroom. The smaller size and outward extension of an awning window makes them easy to install in tight spaces like those above cabinets or sinks. We can even combine an awning window with another window style to create an interesting aesthetic that has deep benefits for your home.
Renewal by Andersen has replaced more than two million windows in more than 300,000 homes, including thousands of awning windows in Rochester NY and Buffalo NY alone. As an exclusive Renewal by Andersen contractor, we here at Renewal by Andersen of Western New York take great pride in our ability to design the right window for you, install it using proper installation techniques, and then back your installation with Renewal by Andersen's industry-leading warranties.
Disclaimer
I'd like to learn more about Renewal by Andersen windows. Please contact me at the phone number I listed above to schedule a convenient day and time for an in-home price quote. I am submitting this form so you can contact me and keep me informed about your products, services, and when they go on sale. I consent to being contacted by phone, email, or text message and understand that I may unsubscribe at anytime. I understand that I do not need to submit this form to schedule an in-home price quote. Instead I may call your service center at the number on this page.