Renewal by Andersen® Specialty Windows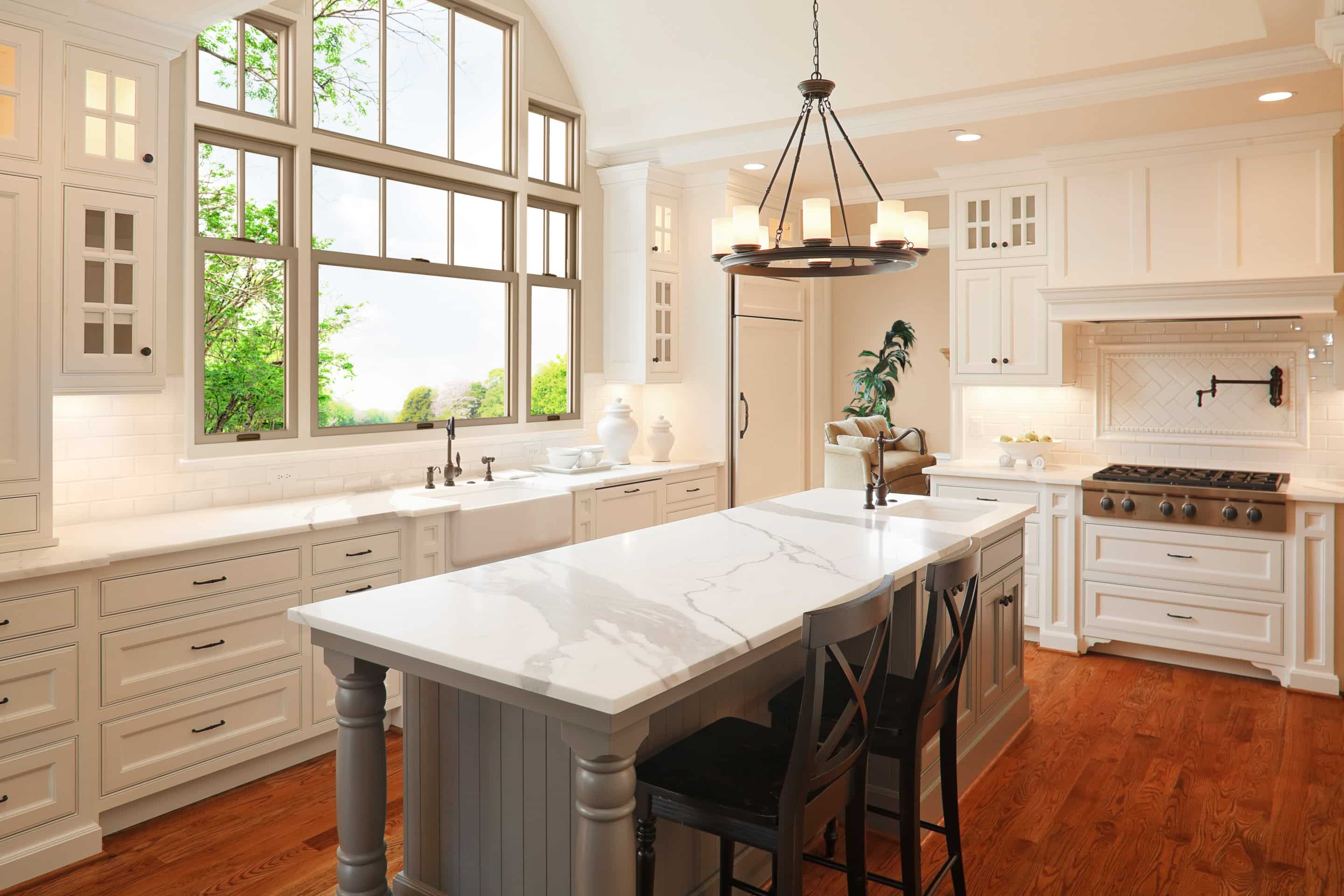 If more traditional window styles don't cut it for you, turn to Renewal by Andersen of Western New York and choose from a wide selection of specialty window styles. We offer expertly crafted Renewal by Andersen® windows, each one crafted to meet the aesthetic needs of homeowners with a designer's eye.
There are many reasons to choose a specialty window. Some homeowners just aren't satisfied with traditional choices and want to make their homes truly stand out. Others have spatial constraints that require a uniquely shaped window. Still others want to choose to combine a specialty window style with a more traditional style in order to create an eye-catching architectural feature in their home. Whatever your reasoning, you can be sure that Renewal by Andersen of Western New York has a specialty window to meet your needs.
As with all Renewal by Andersen® windows, our specialty windows utilize advanced, energy-efficient materials and are backed by the nation's best warranty coverage.1
For full details and descriptions of our specialty window styles and to get started on your project today, give us a call or fill out our contact form to schedule a free, no obligation estimate on specialty window installation for Buffalo, NY and Rochester, NY area homes.
1 It is the only warranty among top selling window companies that meets all of the following requirements: easy to understand terms, unrestricted transferability, installation coverage, labor coverage, geographically unrestricted, coverage for exterior color, insect screens and hardware, and no maintenance requirement. Visit renewalbyandersen.com/nationsbest for details.
Disclaimer
I'd like to learn more about Renewal by Andersen® windows. Please contact me at the phone number I listed above to schedule a convenient day and time for an in-home or virtual price quote. I am submitting this form so you can contact me and keep me informed about your products, services, and when they go on sale. I consent to being contacted by phone, email, and/or text message and understand that I may unsubscribe at any time. I understand that I do not need to submit this form to schedule an in-home price quote. Instead I may call your service center at the number on this website.