Renewal by Andersen® Sliding Windows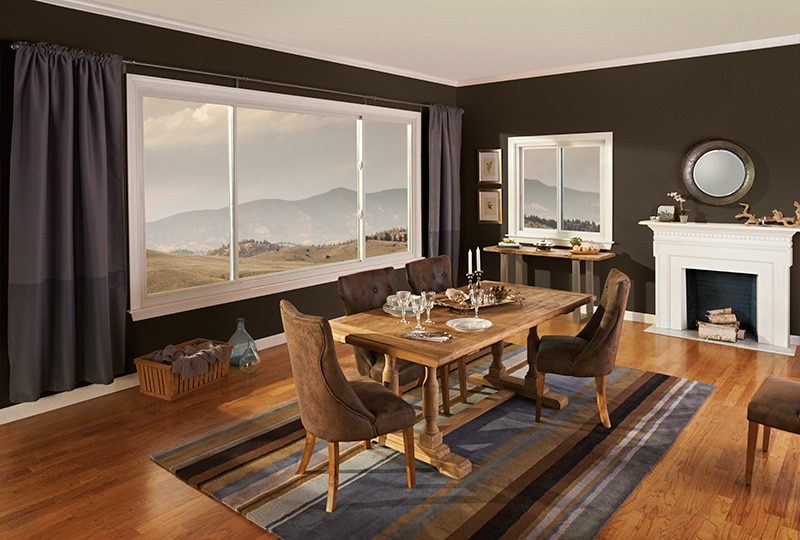 The hassle of sticky, poorly functioning sliding windows is a thing of the past. Choose Renewal by Andersen® sliding windows and let the frustration melt away. Renewal by Andersen sliding windows are made from advanced, high quality materials that prevent them from experiencing all the problems homeowners usually associated with sliding windows. Your only source for these advanced windows is the only exclusive fully certified Renewal by Andersen window company from Buffalo, NY to Rochester, NY – Renewal by Andersen of Western New York.
Sliding windows are so named because they slide horizontally on a track. A number of factors can contribute to that sliding becoming more and more difficult through the years, including dirt buildup, material malfunction, and misuse. When sliding windows begin to function poorly, they begin to leak energy and put undo stress on your heating or cooling systems. With Renewal by Andersen sliding windows, you can forget all the hassles and just focus on the beauty of your new windows.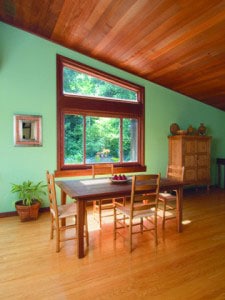 Our sliding windows utilize Renewal by Andersen's exclusive Fibrex® material, which offers the strength and insulating value of wood with the low maintenance features of vinyl. Fibrex material never requires painting and will not crack, pit, corrode, or rot, making it the perfect material for sliding windows, which require uninterrupted motion in order to function properly. While older wood sliding windows expand and stick, and vinyl windows require constant maintenance to keep functional, Renewal by Andersen's exclusive Fibrex framed sliding windows slide with the touch of a finger and only lift from their tracks when so directed.
Renewal by Andersen offers one of the strongest window and door replacement limited warranties you will ever find. These warranties are just another reason that investing in Renewal by Andersen sliding window installation in Buffalo NY, Rochester NY, and anywhere in between is a smart choice.
Call Renewal by Andersen of Western New York at (585) 294-4640 or fill out our convenient online contact form to schedule your free in-home, no obligation consultation.
Disclaimer
I'd like to learn more about Renewal by Andersen windows. Please contact me at the phone number I listed above to schedule a convenient day and time for an in-home price quote. I am submitting this form so you can contact me and keep me informed about your products, services, and when they go on sale. I consent to being contacted by phone, email, or text message and understand that I may unsubscribe at anytime. I understand that I do not need to submit this form to schedule an in-home price quote. Instead I may call your service center at the number on this page.