Easier scheduling and better energy efficiency are two practical reasons to replace your leaky windows in winter. Most home improvement companies are less busy between December and March, making it possible to quickly finish your project. With high-performance windows, you can minimize your home's energy consumption during the coldest time of the year.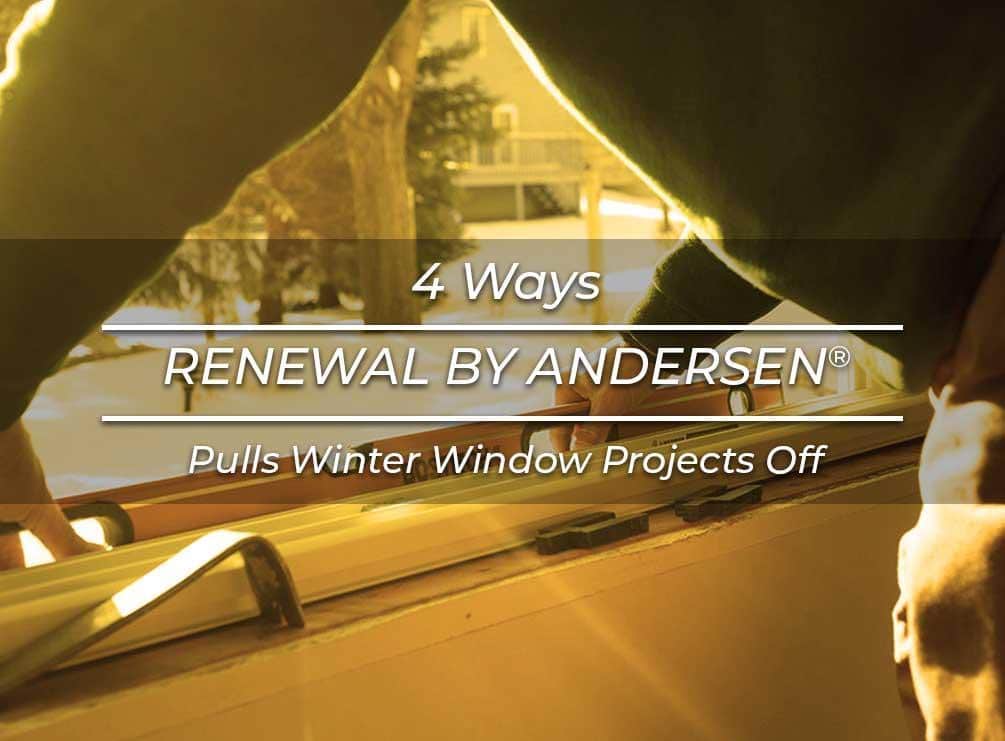 Then again, many homeowners are reluctant to do window installation in winter for fear of getting exposed to the elements and experiencing discomfort. Entrusting the job to an experienced window replacement company, like Renewal by Andersen® of Western New York, can reduce these hassles.
Here's what we can do to complete your project without compromising your comfort:
1. Mess-Proof the Interior
Before we begin the construction, we'll protect your valuables first. We lay down drop cloths to ensure your floor, pieces of furniture and furnishings stay safe and clean from start to finish. To avoid leaving muddy footprints wherever we go, we'll wear shoe covers before we enter your home.
2. Close Off Each Room
To keep the unwanted drafts out and reduce heat loss, we'll keep the door of the room we're working on closed. This way, your entire home won't feel like a freezer when installing bow or bay windows.
3. Replace One Window at a Time
We divide our crew into small teams to only install one window at a time. We never remove any old unit without any intention of putting in the replacement right away to reduce exposure to the outdoors. Since our Certified Master Installers work together, we usually remove each window in five minutes or less.
4. Custom-Build the Units
We custom-manufacture our casement, sliding, picture and double hung windows to fit within a sixteenth of an inch of the opening. We build replacement windows precisely to avoid structural adjustments and expedite installation.
Turn to Renewal by Andersen of Western New York to make your window replacement successful. Call us at (716) 222-8657 or (585) 294-4640 to schedule your free, no-obligation, consultation at your home in Buffalo, NY, Rochester, NY, or the surrounding areas to get your project started.