The French door isn't the only attractive door style for the patio, but it has stood the test of time because of its inherent qualities. For Renewal by Andersen® of Western New York, here are the reasons you should love French doors: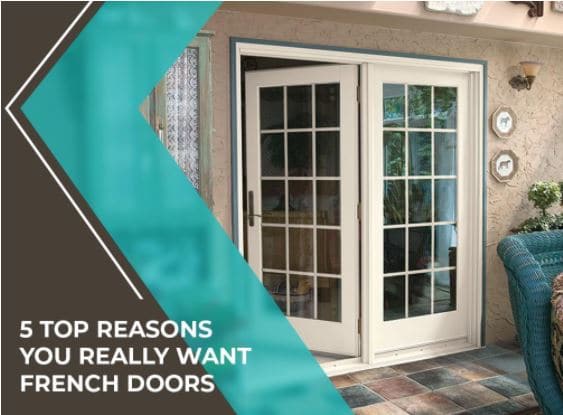 Beautiful in Traditional Home Styles
French patio doors would never seem out of place in any old architecture. They feature the classic craftsmanship of wide stile and rail construction with mortise-and-tenon joinery. While they've come a long way from the past, they're no dinosaur, and modern versions come with strong hardware and more energy-efficient glass.
Installable in Any Opening
Hinged on one side of the panel, French doors can fit into almost any wall. Their swing-out features may require room to operate, but they maximize the opening for ventilation and access. They allow for between one- and four-panel configurations to cover apertures of all sizes.
Versatile in Operation
French door design and gliding movement are not mutually exclusive. Renewal by Andersen's Frenchwood® sliding glass doors roll old-world beauty and space-saving operation into one. As a result, they can mesh with both traditional and contemporary home designs, allowing you to meet your functional and aesthetic requirements.
Easy to Step Over With No Track
Without needing any track to glide on, the threshold of French doors is easier to step over because it sits at a much lower level. Naturally, it reduces the risk of tripping.
Secure With Multiple Locks
Unlike ordinary doors, high-quality French doors come with a multi-point locking mechanism to secure all operating panels for unwavering impregnability. The active panel of our hinged French doors releases the deadbolt and two hook bolts, securing it to the passive panel. On the other hand, the passive panel also has two hook bolts, fastening it to the head jamb and the threshold.
Are French doors the perfect units for your patio? Schedule your free, no-obligation consultation in Buffalo, NY, Pittsford, NY, or Rochester, NY, to learn more about our impressive patio door selection. Call Renewal by Andersen of Western New York at (716) 222-8657 or (585) 294-4640, or fill out this form.