It's common knowledge that come winter here in Western New York, the worst seat in the house – or the restaurant, office, or classroom – has traditionally been the seat closest to the window. It doesn't have to be with energy efficient windows.
The Right Energy Efficient Window for Your Home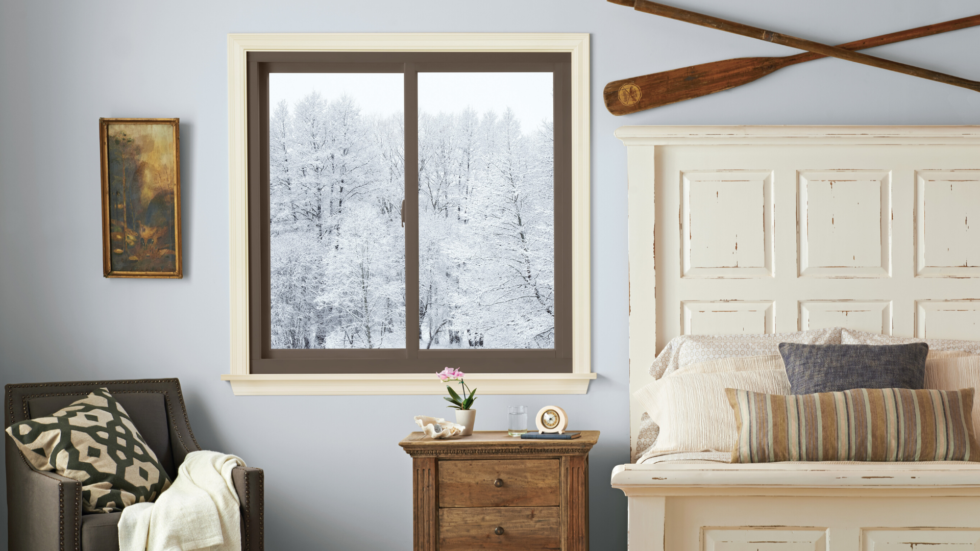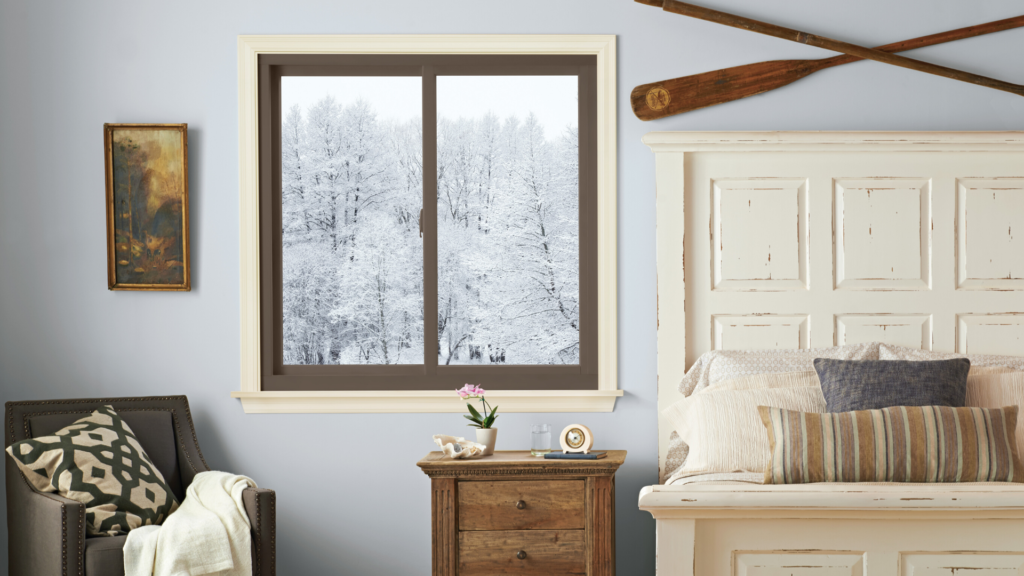 Choosing the right energy efficient windows is critical for managing heat loss. Did you know that windows can account for 25%–30% of residential heating and cooling energy use? With numbers like that, imagine the difference that a 45% more energy efficient window could make in your home – and your wallet – this winter. That is the kind of savings you can earn by replacing your old, inefficient windows – and that's just the beginning.
Built from the most advanced materials available today, Renewal by Andersen® windows are low-maintenance and energy efficient. Our exclusive Fibrex® material insulates like wood but is far easier to maintain – which means that not only can they help lower your heating bills, but you'll never need to paint them, and they're resistant to cracking, rotting, and pitting.
Fibrex® is exclusive to Renewal by Andersen® products and helps to set them apart from all other replacement windows on the market. Also highly efficient and unique to Renewal by Andersen® windows is our optional HeatLock® coating which helps reflect escaping heat back into the room, improving insulation and keeping that lovely warm air just where you want it – indoors. It also results in better U-factors, which measure the rate of heat transfer and tell you how well the window insulates, a critical number when it comes to managing heat loss and lowering your heating bill from staggering to stable.
The Right Company for the Job
When it comes to lowering your energy bills and making your house a more comfortable place to ride out the Western New York winter, replacement windows from Renewal by Andersen® are an excellent place to invest your hard-earned dollars. But to get the most from your energy efficiency strategy, you not only need the right window, but also the right installer.
Proper installation is critical for ensuring that your windows provide the full benefit you're expecting. Renewal by Andersen® has replaced more than two million windows in more than 300,000 homes across Western New York. Our team of experienced, highly trained installation specialists undergoes countless hours of factory and on the job training in the proper use and installation of Renewal by Andersen replacement windows, so that we can help homeowners just like you choose the right windows, at the right price, to make your home both comfortable and beautiful.
Call us today at (716) 222-8657 or (585) 294-4640 or fill out our convenient online contact form to find out how new windows from Renewal by Andersen® can lower your heating bills this winter, and help you make the window seat the best seat in the house once more.