Want a window frame material that is twice as strong as vinyl? Consider our patented Fibrex® frames. Fibrex is a blend of wood fiber and thermoplastic polymer. It is a material patented by Andersen® that is used for majority of their windows as a structural component. In this post, Renewal by Andersen® of Western NY share you the advantages of Fibrex-framed windows.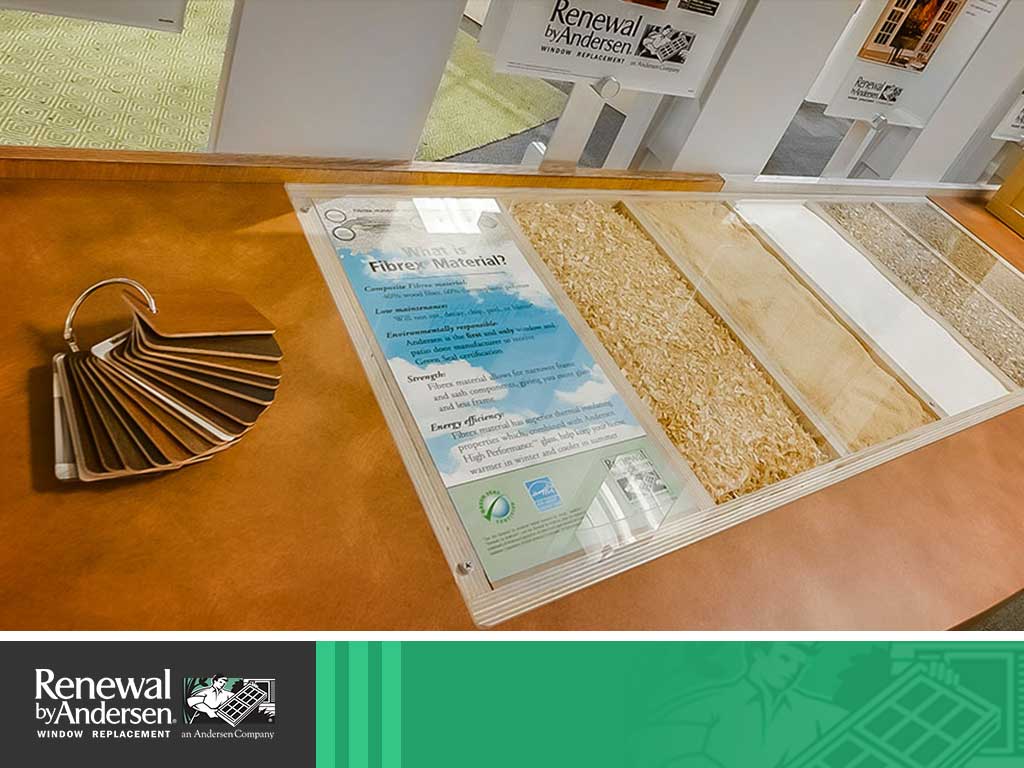 Lower Heat Transfer
Fibrex prevents thermal transfer up to 700 times better than aluminum, helping reduce your heating and cooling bills. It also allows for lower thermal expansion. The fibers in Fibrex give it a lower overall expansion rate. Compared to vinyl that expands at a rate of 4.0, Fibrex expands at a rate of 1.6.
Reduced VOC Emissions
Another advantage of Fibrex is that it reduces VOC emissions because it has no wood preservative treatments or even paint. It can also be considered beneficial as it is eco-friendly. As mentioned earlier, it is twice as strong as vinyl, and it is weathertight. Fibrex retains stability and rigidity in all climates.
Lastly, Fibrex stands up better against heat distortion, with a heat distortion threshold of up to 173 degrees and resists rot, decay and fungal growth. It will not flake, blister, peel, pit or corrode. So, if you are looking for quality windows, why not choose those with Fibrex frames?
Count on Renewal by Andersen of Western NY for windows with the best durability and energy efficiency out there. We offer awning, casement, gliding and picture windows. Call us at (716) 222-8657 or (585) 294-4640. We serve clients in Buffalo, NY, Rochester, NY, and nearby areas. We look forward to working with you.