Robert Hooke invented double-hung windows in the 17th century because casements then lacked the necessary hardware to support the weight of larger glass. Over time, their ubiquity earned them the title the window of 18th century America. Fast forward to present day, they've remained in-demand and have gotten better with decades of design advancements.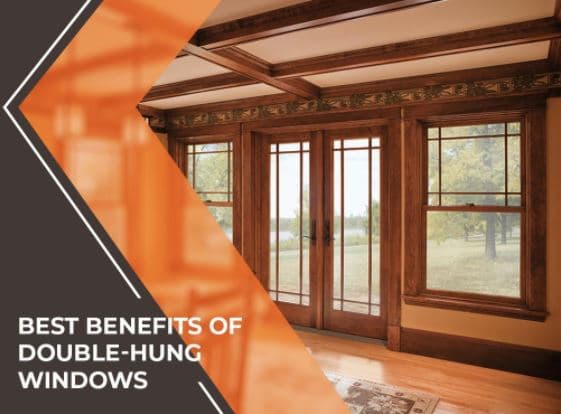 For Renewal by Andersen® of Western New York, here are the best reasons double-hung units are still popular for window replacement:
Iconic Look
Used by most traditional homes, the double hung never fails to deliver architectural accuracy. Even if they don't usually meet the latest fire egress codes, they're almost essential to preserve the architectural integrity of old architectural styles.
However, the sash configuration of your double-hung windows must be consistent with your home's design aesthetic. For instance, the lower panel of sash windows of Cape Cods must be larger than the upper one to be considered historically accurate.
Increased Ventilation
Double-hung windows don't maximize the entire opening to bring fresh air into the room, but they can nonetheless ventilate efficiently. Capitalizing on air stratification, opening both sashes of the double hung can optimize the airflow to regulate indoor temperature without external winds. This happens because the hot air rises and naturally exits through the upper sash while fresh drafts enter through the bottom opening. The closer the double hung is to the ceiling, the better the natural ventilation it can provide.
Non-Hazardous Operation
Any experienced window company would say that double-hung units are perfect for walls facing high-traffic areas. Opening and closing vertically, they don't need any room to operate and never interfere with pathways, the patio or the deck.
Addition-Friendly Design
Lastly, double-hung windows lend themselves to air conditioner installation. They can safely hold AC units and allow easy removal when desired.
At Renewal by Andersen of Western New York, you can customize your replacement double-hung windows to the last detail. Let's get your project started to learn more about the unique features of our products. Call us at (716) 222-8657 or (585) 294-4640, or use our contact form. We proudly serve Rochester, NY, Buffalo, NY, and the surrounding areas.