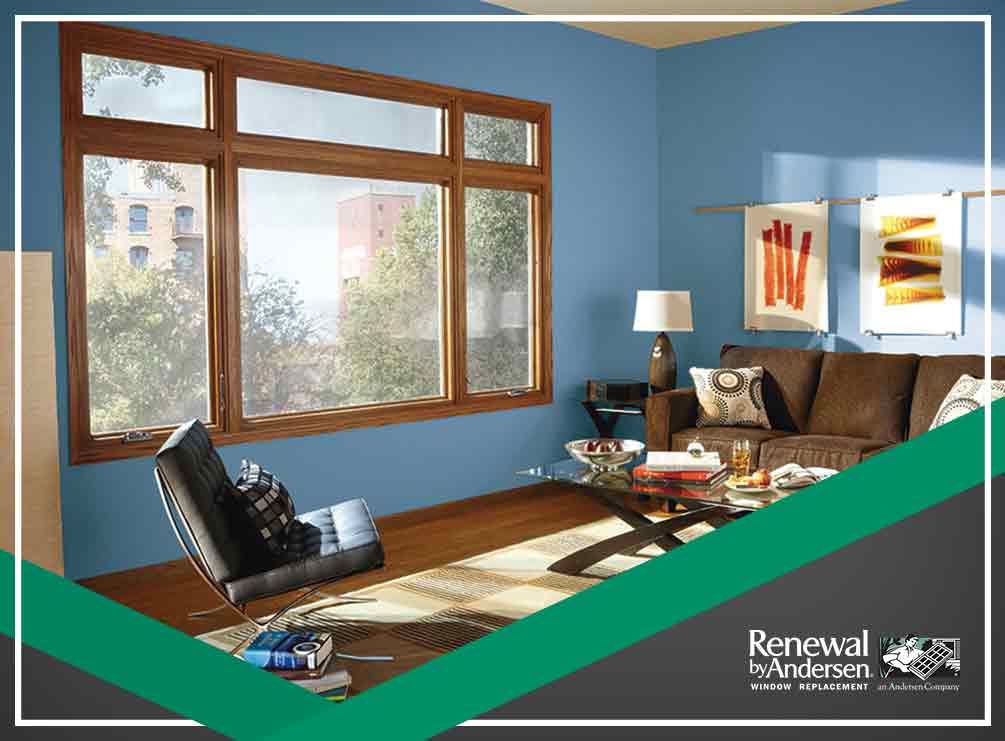 When it comes to selecting windows, the first thing that should be on your mind is quality. After all, nobody wants to have a window installed only for it to fade or break in a few years. When it comes to replacement window installation, which company should you trust? Renewal by Andersen® explains why we're the company so many people rely on when buying and installing replacement windows.
What Makes Renewal by Andersen® Windows Special? 
One factor that makes our windows special is their durability; another is our wide range of window styles, from the traditional types to special windows that can be customized to your liking. Regardless of which style you pick, you can be sure your window will remain beautiful and long lasting.
Modern Double-Hung and Bay Windows
One of our signature window styles is our double-hung windows, a modern take on the classic style. These windows are more energy-efficient, thanks to the Fibrex® framing material manufactured by Renewal by Andersen. Fibrex is designed to last with minimal maintenance.
We conducted durability studies on windows we installed 20 years ago in the Minnesota area, and results show those windows still look and function as if they were brand new despite the two decades that had passed, proving the quality of Renewal by Andersen windows.
Bay windows are also a great choice since they offer homeowners a way to improve their homes without costly renovations and provide them with extra storage and new seating areas.
Renewal by Andersen is at the forefront of window innovation, using only the most durable and reliable materials, created by the finest craftsmen and installed by our own highly trained technicians.
To learn more about our services, contact Renewal by Andersen of Western NY at (716) 222-8657 or (585) 294-4640. You may also request a free consultation. We serve Buffalo, NY, Rochester, NY, and other nearby areas.