Your outdoor living space is your cozy retreat when you want to relax or enjoy the company of your friends or family. You can make it more inviting and appealing with some design upgrades and additional features.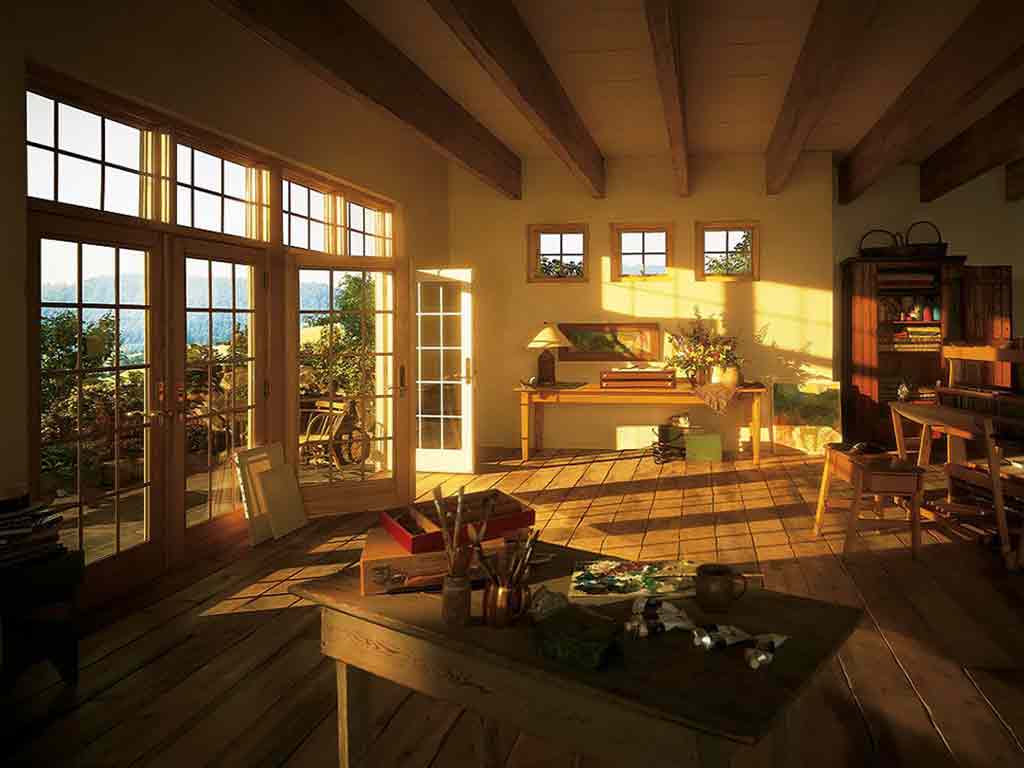 Upgrading Your Patio Doors
Replacing your patio doors is a good investment. Pursuing this project ensures a seamless connection between your outdoor and indoor spaces. In doing so, you add beauty and appeal to your home. Depending on the wall and floor space that you have inside and outside, you can choose between hinged French and sliding glass doors.
Adding Outdoor Lighting
This creates an ambiance like no other. Whether your patio serves as a dining area or a simple area filled with minimalist furniture, installing lighting can add a soft glow to your evening dinners or gatherings. There are a lot of choices – tree-mounted lights, floor lanterns and recessed lights are some of the most notable.
Going All-Out With Colors
Using strong colors on your patio is a great way to improve the appearance of your outdoor living space. For this, utilize bold hues and shades for your furniture. The colors may not work indoors, but when you look through your sliding glass doors from the inside, you can see right away how cherry and lively your outdoors are.
Decorating With Planters
Whatever the size of your patio is, you can make a statement with oversized planters. You can have three or four of them placed on corners or anywhere strategic within the area. The heft of these planters can allow you to plant at least one miniature tree.
Start your home improvement project with a door replacement. You can turn to Renewal by Andersen® of Western New York for this. Our reliable pros can help you choose the best style that fits your home and is suited for creating a transition between your indoors and outdoors.
To learn more about hinged French doors and sliding doors, give us a call at (716) 222-8657 or (585) 294-4640. You may also fill out our contact form for a free, in-home consultation. We serve residents of Buffalo, NY, Rochester, NY, Pittsford, NY, and nearby areas.