Quality replacement windows are not cheap, but, as with most types of home improvements, you do get what you pay for when you buy replacement windows. There are factors that affect replacement window costs.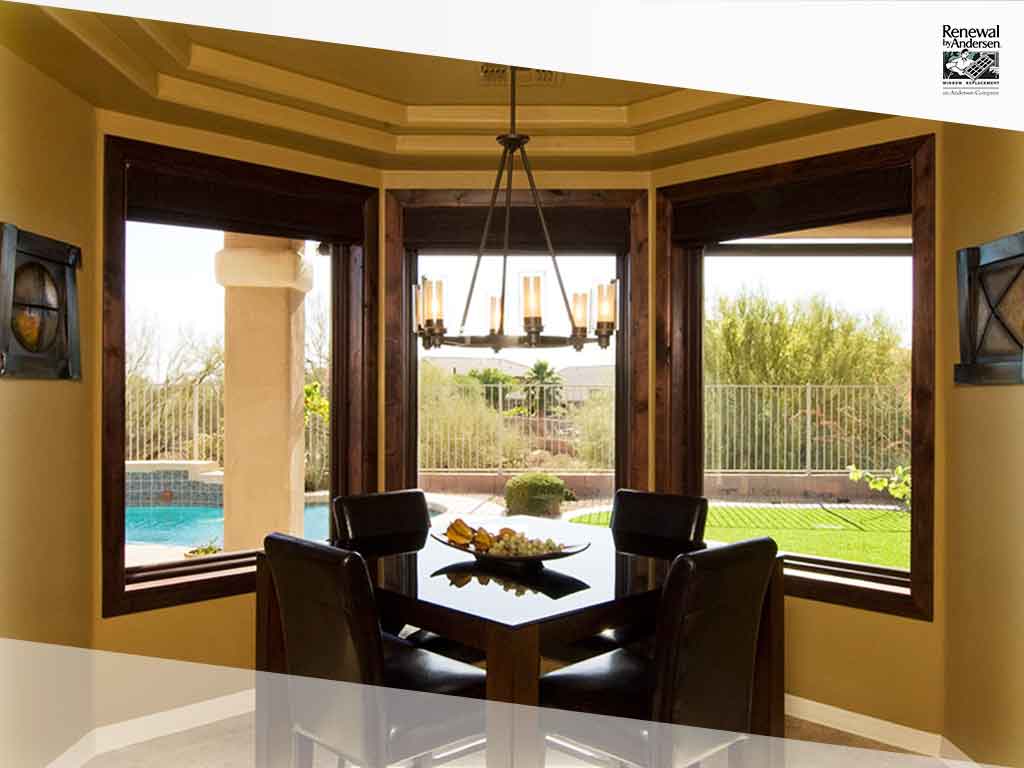 Labor
Labor covers more than just installation work. It also includes pre- and post-installation inspections, delivery and material preparation. Also, as a custom window manufacturer, labor also includes the craftsmanship that went into each replacement window that we build. The difference in cost becomes apparent years down the line. Carefully built and installed windows tend to last longer and stay beautiful after years of use.
Glass Package
Windows are mostly made of glass, so it follows that the cost will significantly change depending on the glass package. Energy-efficient replacement windows feature double-pane glass, which helps prevent thermal transfer, which could cause heat gain in summer and heat loss in winter. Double-pane glass also insulates against sound. The amount of glass is literally double that of traditional single-pane glass, but when you consider the energy savings over the years, the cost difference is very much worth it. Renewal by Andersen® replacement windows feature double-pane High Performance™ Low-E4® glass packages as standard component.
Frame Material
There are different materials that can be used for building window frames, such as wood, vinyl and aluminum. The difference in lifespan, performance, and aesthetic options affect the cost. There are also care and maintenance costs to consider. The lower the maintenance requirements are, the less you'll end up spending on paint, tools and cleaning products. We at Renewal by Andersen use our exclusive Fibrex® material, which has all these features and more, including inherent energy efficiency and resistance against warping.
Window Style
Basically, the more intricate and complicated the window is, the higher the costs will be. Options, such as grilles, hardware finishes and frame texture, will also affect the cost, which can be significant if you're doing several windows at once. It should be noted that simple window designs allow bigger glass areas, which provides benefits such as increased natural light and wider views.
Renewal by Andersen of Western New York is your leading provider of window replacement services. Give us a call in Rochester or Buffalo. You can also fill out our contact form to schedule an appointment. We serve customers in Rochester and Orchard Park, NY.