Space is a high-priced commodity, which is why many homeowners try to maximize it. Patio doors provide a seamless transition between a home's interior and exterior space. They also allow easy access to your living area and can boost aesthetics and functionality. Renewal by Andersen® of Western New York explains the features and benefits of installing a patio door in your home.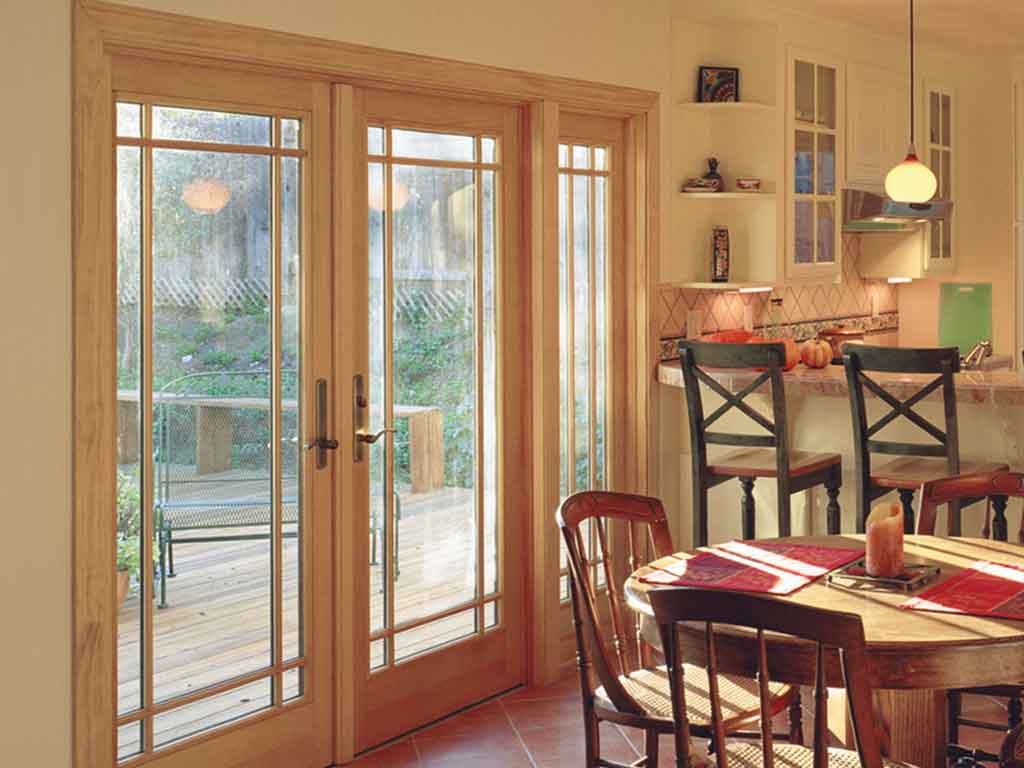 Sliding Patio Doors
Modern architectural trends involve the lavish use of glass, which is why sliding doors have gained popularity. They sport thin frames that maxmize viewing area. Moreover, this patio door style does not require extra space to operate because it moves along a horizontal track. It is a convenient choice when furniture arrangement is an issue.
You can enjoy the sunlight without worrying about the fading effects of UV rays. We use an advanced High Performance™ Low-E4® and Low-E4® SmartSun™ glass that is 70% more energy-efficient in summer and 45% more energy-efficient in winter for our sliding patio doors, which can help minimize utility costs. HeatLock®, an optional coating, can be applied to reflect escaping heat back to the room.
French Patio Doors
When you want to maintain the traditional look of your home, hinged French doors are a perfect choice. You can fully open them, which is ideal when you are moving large furniture pieces. They can also be customized depending on your preferences.
Our products come with our very own Fibrex® frames, which combine the insulating feature of wood and low-maintenance quality of vinyl. Fibrex also does not pit, corrode, or crack because of its sturdy construction. Its unique fabrication also lets our team create colors that can perfectly match your home.
Renewal by Andersen of Western New York offers high-quality French and sliding glass doors that can enhance your lifestyle. Our commitment to innovation and craftsmanship translate to our excellent products and services. To learn more, give us a call at (716) 222-8657 or (585) 294-4640. We serve residents of Rochester, NY, Pittsford, NY, Buffalo, NY, and other nearby areas.