Renewal by Andersen® of Western NY is home to patio doors that contribute to your home's curb appeal. Our Frenchwood® and Narroline® designs could be the X factor to help render your façade a thing of beauty. Available in hinged, outswing and gliding styles, the Frenchwood offers a traditional look with its wide board stile and rail construction. On the other hand, the Narroline lends a contemporary charm to your home's exterior with its sleek, thin frames that allow maximum glass area.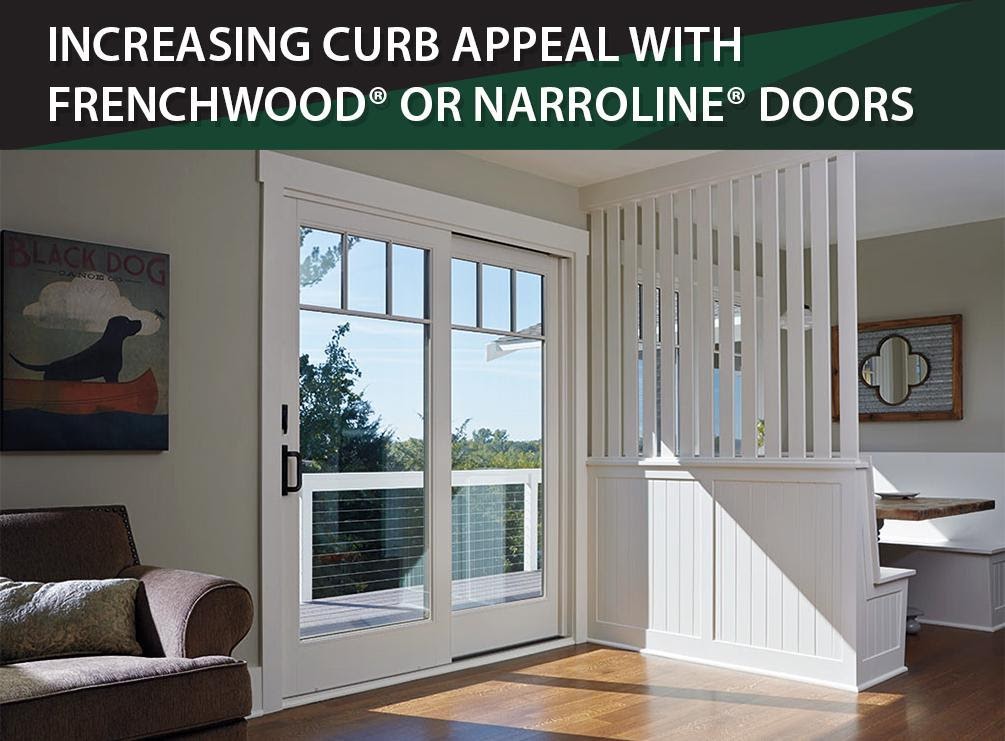 Despite their differences, they share many common aesthetic features. They both have mortise-and-tenon joints and are clad with a urethane base finish for a smooth and attractive appearance with carefree maintenance.
Between Frenchwood and Narroline patio doors, there's no bad choice. Here's how any of the two could produce impressive curb appeal:
Reinforcing Architectural Distinction
Both designs come with different grille pattern options. From the Colonial's crisscross arrangement to the border-like configuration of the Prairie, we can equip your replacement patio doors with the right decorative elements. With the quintessential details, our custom units can accentuate your home's architectural character.
Adding a Splash of Color
Our sliding contemporary and hinged French doors are available in dark exterior colors. Our sandtone or terratone® could bring life to your boring façade and make your replacement units head-turning. Thanks to our thorough finishing process, our wide palette of exterior hue options would stay vibrant for the years to come.
Making Maintenance a Breeze
Our patio doors don't just contribute to your curb appeal during early years, but rather throughout their service lives. They don't call for demanding upkeep requirements and only need basic cleaning from time to time. Just wipe them when they get dirty and they'd go back to their mint condition.
Whether you want the classic hinged or the modern sliding glass doors, let us help you tailor your units to your aesthetic needs. During our initial visit to your home, our representative would guide toward our different customization options and push the boundaries of design possibilities.
To talk about your patio door replacement project, call us at (716) 222-8657 or (585) 294-4640. Renewal by Andersen of Western NY will be happy to schedule your free, in-home consultation at your convenience.