Meet the Northeast's Most Popular Windows
The Northeastern climate is a challenging one. While all four seasons offer their own distinct charms (there's nothing better than autumn in New York), the winters can be harsh, and the weather patterns can be unpredictable all year long. Spring can bring soft breezes or harsh winds; summer can be hot and dry or cool and wet. From raging nor'easters to humidity so thick it feels like you could cut it with a knife, the windows you choose for your home have to do some heavy lifting when it comes to keeping your home comfortable. Read on to learn more about the most popular home windows recommended for the Northeastern U.S.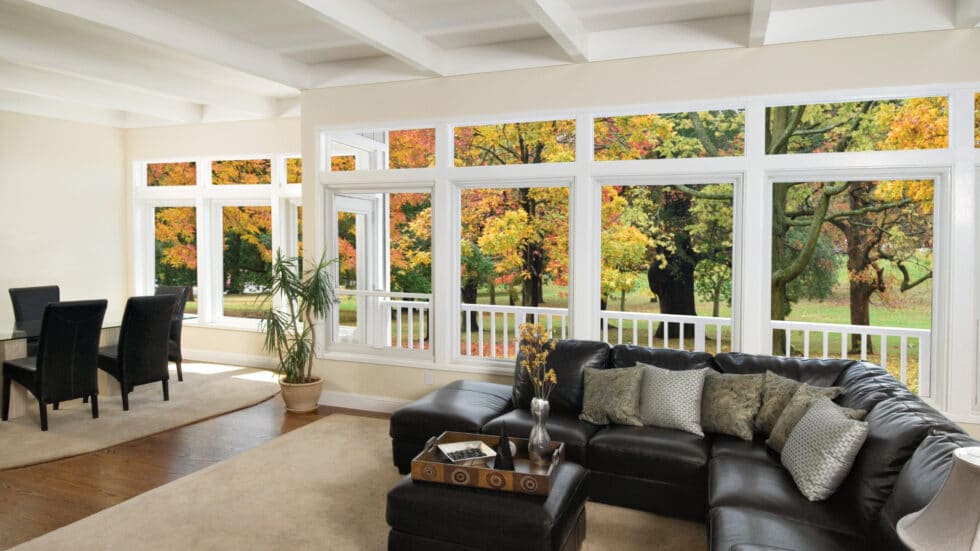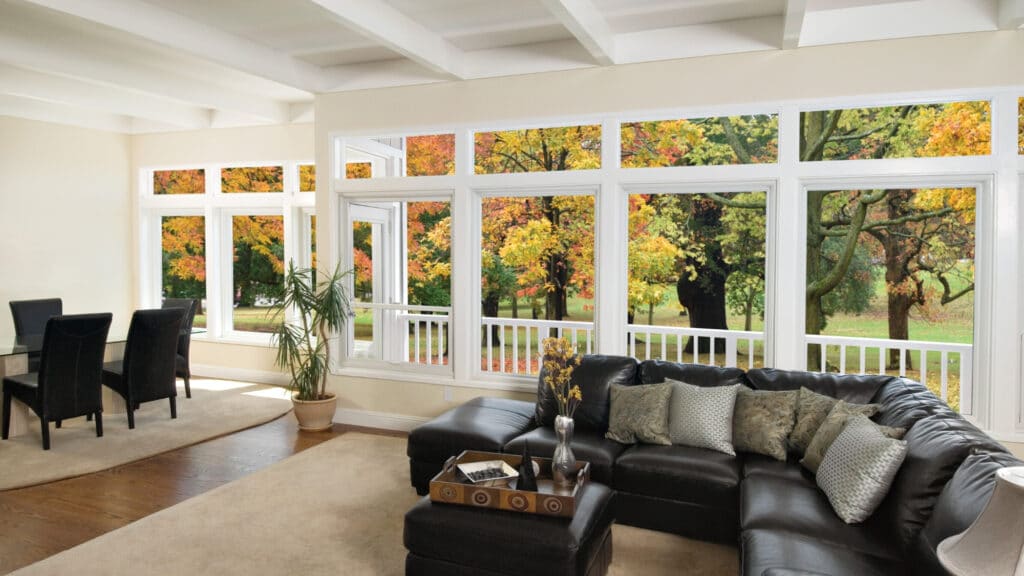 Style AND Substance
Colonial and Cape Cod style architecture are both hugely popular throughout the Northeast. Even homes with a modern or farmhouse bent typically skew toward this pattern, making multi-pane double-hung windows a highly popular choice style-wise.
But how do they fare against the climate? Storm windows are virtually synonymous with Northeastern living because they protect against even the harshest snowstorms by increasing energy efficiency to keep your home warm and cozy. And as the industry advances, newer, more stylish options that pair form with function are increasingly available. Customers can choose from both interior and exterior storm windows in a variety of styles to suit both your budget and your aesthetic preferences. Our team at Renewal by Andersen® can help you find the right window to complement your home.
Choosing the Right Material
The Northeast is rich in historic homes, most of which feature the original classic wood windows. As anyone who has ever tuned into HGTV knows, replacing these beautiful historic wood windows can be tricky. Wood has excellent insulating properties, making wooden window frames an excellent choice for homes in the Northeast. Renewal by Andersen® can add protection and insulation to the existing windows in your historic home by installing exterior storm windows, allowing you to preserve both the charm and benefits of your current windows, while adding insulation and protection.
For homes with more flexibility in selection, fiberglass window frames are an outstanding choice. Fiberglass offers one of the best home window selections for the Northeastern climate in terms of insulation and protection. As an added bonus, these frames can also be designed to look like wood to match a wide range of architectural styles.
Window Glass/Glazing – Is it Right for Your Home?
When it comes to choosing the best windows for Northeastern living, there are multiple glass options available. Here at Renewal by Andersen® we recommend you choose windows that have U-values and SGHCs of 0.3 or lower. Sound confusing? Don't worry. Our experts will walk you through every step of the selection process. Additional options like double or triple-paned, gas-filled windows can go even further in keeping your home warm during harsh winter weather by reducing heat loss. Additional insulation options like low-e coatings can do double duty by keeping your home warm during the winter and cool in the summer, making your family and your wallet both happier.
Summary: Classic Wooden Windows with Storm Windows
While the climate in the Northeastern U.S. can be unpredictable – and even extreme, the right home windows can provide both comfort and energy efficiency. Additional options like storm windows, low-e glass, are also popular options, and definitely worth exploring.
Learn more about popular window styles from Renewal by Andersen® and let our experts show you which ones are right for your home and your budget. Call us today or fill out our convenient online contact form to get started on the road to a more comfortable, conservation-friendly home today.