Your outdoor living space is an extension of your home and your access to the outdoors. If your patio doors have started to malfunction, then you should consider some new patio doors during your next home improvement project.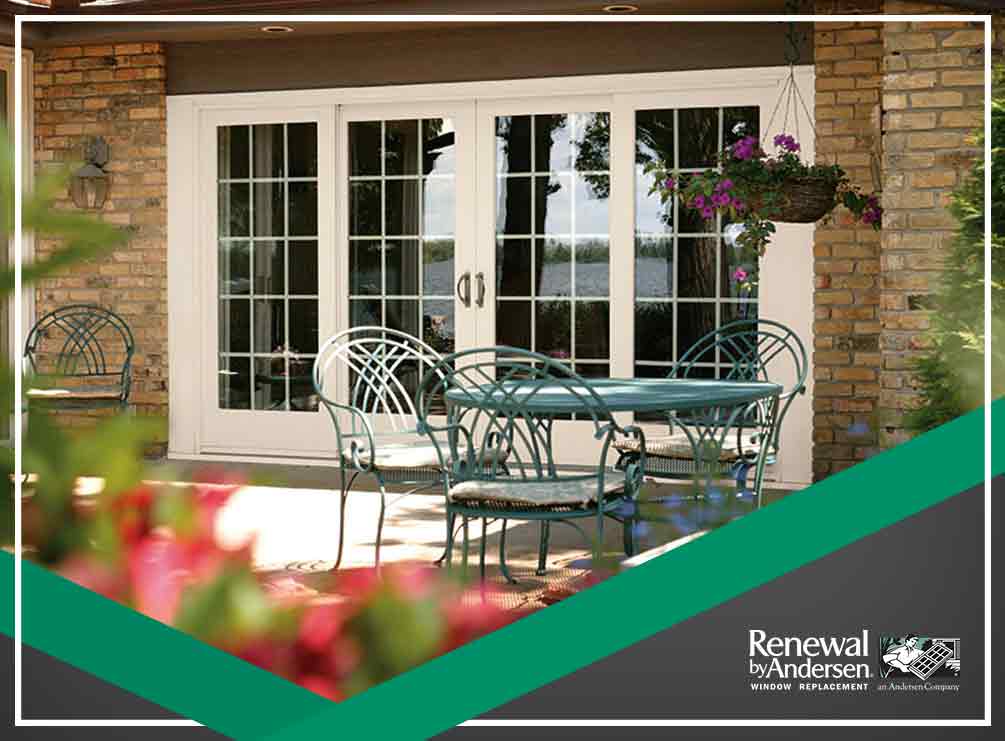 If you choose patio doors from Renewal by Andersen® of Western New York, you will have a beautiful and functional gateway to your outdoor living space that comes with all the benefits homeowners have come to expect from the brand.
French Patio Door
One of the most common patio door options is the French patio door. This style incorporates glass window panes in the door. This allows a less-obstructed view from the home's interior to the outside space. It can create a natural transition from the inside to the patio.
Hinged French doors are usually available in wood, vinyl and PVC. As such, the design ideas that you can execute are quite numerous. Thanks to the aesthetic versatility, you won't be left wanting or limited with what you can do.
Sliding Door
French patio doors are traditional, whereas sliding doors have a more modern look. These doors offer greater simplicity and an almost totally unobstructed view. They can add a modern, elegant design element to the beauty and efficiency of your outdoor space.
Renewal by Andersen's exclusive material results in a slimmer and more contemporary look. This design also offers a breathtaking view of the outside, thanks to its virtually all-glass form. Plus, it gets rid of the problem of sticking and misalignment.
Renewal by Andersen® Patio Doors
Elegant French doors will add an eye-catching new feature to your home. Sliding patio doors, on the other hand, will help you save on energy and lower your maintenance needs. Whichever style you go for, Renewal by Andersen has got you covered.
From hinged French to sliding glass doors, you can count on us for quality replacement doors. We serve homeowners in Buffalo, NY, Rochester, NY, Pittsford, NY, and the surrounding areas. Call us at (716) 222-8657 or (585) 294-4640, or use our online contact form for the best patio door designs in the area.