When you choose Renewal by Andersen® for your patio door replacement project, you know you're getting the exact kinds of patio doors that your home deserves. Whether you prefer traditional French doors or contemporary sliding glass doors, we offer a wide selection of customization options: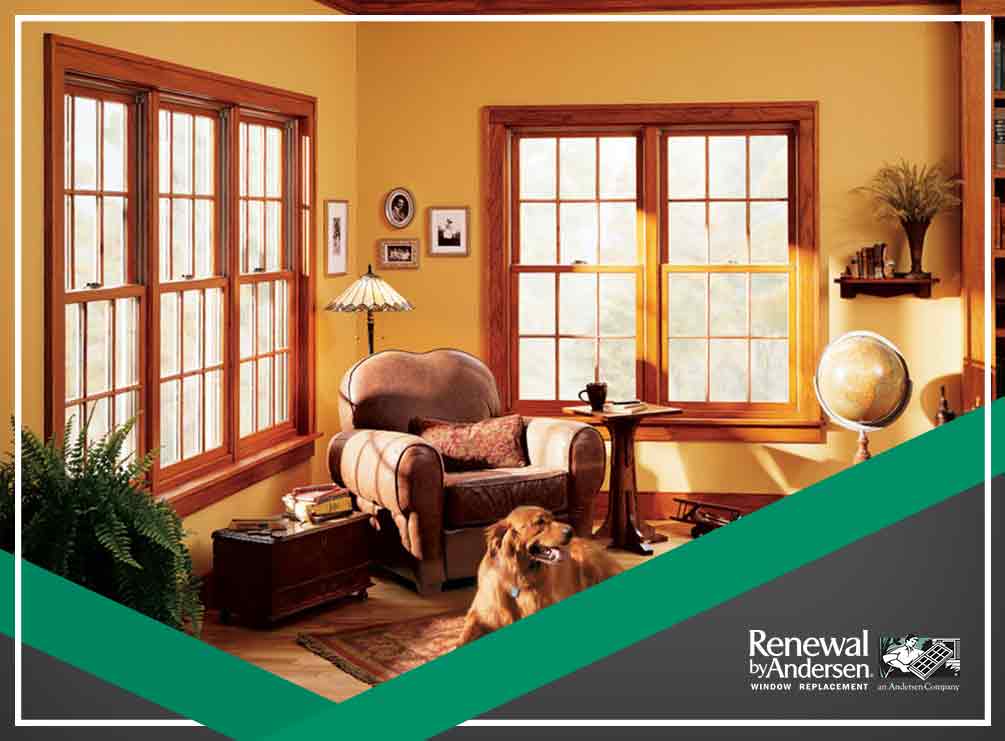 Traditional and Modern Patio Doors
Both styles are available in several configurations that will work with your intended design: traditional dual-sash and single-sash French doors with sidelights and dual-sliding or single-fixed sliding doors. We even offer a sliding French door option that retains the aesthetic options of our French doors, but have the space-saving benefits of our gliding doors. Our patio doors are built to size, so if you want to switch between styles, no problem; we assure you that your new patio doors will fit.
Colors and Finishes
We know you want patio doors that blend in well with your existing color palette, which is why you can choose to have different interior and exterior colors and finishes, with unique options for our Frenchwood®, Perma-Shield® or Narroline® frames, including stainable pine, oak or maple interior finishes. All colors, finishes and stains are factory-applied, low-maintenance and guaranteed to last longer than typical door coatings.
Grilles
Grilles add a traditional look to patio doors and help them blend in with your existing windows and entry doors. In addition to traditional Colonial and Prairie grille styles, you can also choose custom grille designs. Grilles are installed on or between dual-panel High-Performance™ Low-E4® glass to preserve energy efficiency and facilitate easy cleaning.
Hardware
Patio doors shouldn't just be beautiful; they also have to be tough and durable, and should be able to keep your home secure. We know how varied our clients' tastes are when it comes to door hardware, which is why we have a line of hardware selection options to match. Choose from standard white, stone or black finishes, or our metallic options that include brass, chrome and nickel. We even have bronze hardware that features a "living finish", which grows a beautiful, natural green patina over time.
If you would like to learn more about our custom sliding or hinged French doors, call Renewal by Andersen of Western NY today. Contact our office at (716) 222-8657 or (585) 294-4640, or fill out our contact form to schedule a free in-home, no obligation consultation. We serve many areas in and near Buffalo, NY, Rochester, NY, and Pittsford, NY.