Winter is generally unkind to windows. Considering how much they contribute to your home's overall livability, it pays to be alert when the cold weather has pushed them to their limits. For the first part of this special blog, Renewal by Andersen® of Western New York reminds homeowners to watch out for these red flags: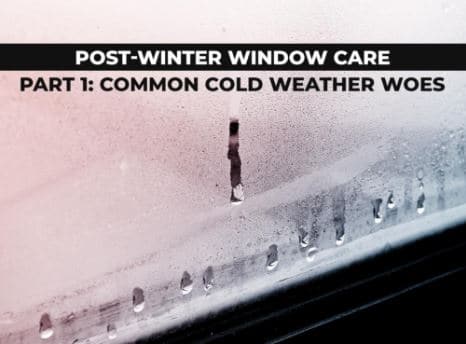 Condensation (or Frost)
It's not uncommon for windows to sweat when the outdoor air is too cold while your indoors is warm. Glass units are usually the coldest objects around the house, so the moisture in the air would condense on their surfaces. Apart from affecting the visibility of your windows, they pave the way for water damage. If your windows fog up, it means they're airtight, and your room is giving moisture no way out.
Draftiness
Windows made from a material with a high expansion and contraction rate, like vinyl, typically become drafty with extreme changes in temperature. The caulk used to seal the gap between the frame and the sash could split or crack because of the temperature drop. Worse, the material could bow, losing its structural integrity.
Rot
Excessive indoor moisture and inclement weather are threats to wood windows. When their paint begins to peel, they would be defenseless against the elements. If they're no longer worth saving, window replacement is the sensible route to take.
Heat Loss
Inefficient windows might cause you to use more energy than necessary just to keep yourself warm or cool. If you think your heating or cooling costs are higher than normal, leaky, single-pane units might be to blame.
Protect your home with Renewal by Andersen of Western New York's double-hung, bay, bow, sliding, picture, specialty and casement windows. Our products are designed to withstand the effects of hot and cold weather, remaining in superb condition with little maintenance.
Read the second part of our special blog to learn some window maintenance tips for springtime. If you want to tackle window replacement in Buffalo, NY, Rochester, NY, or the surrounding areas, call us at (716) 222-8657 or (585) 294-4640 for your free, in-home consultation and estimate.