In the first part of this special blog, Renewal by Andersen® of Western New York discussed how winter affects windows. Now, we want to talk about ways to reduce the effects of the extreme cold weather on them. Use these maintenance tips to keep your windows in good shape when spring comes around: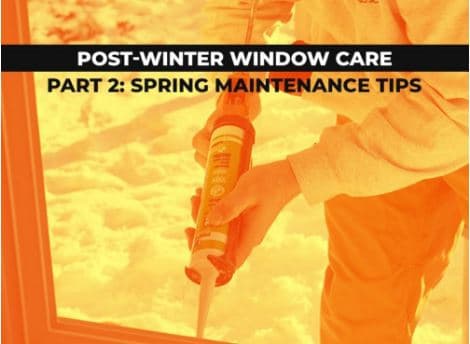 Get a Dehumidifier
It would seem counterintuitive at first, but the cold season is actually the best time to use a dehumidifier. While the air is generally dry, you might inadvertently produce more moisture inside your home to stay comfortable. Cooking hot soup or taking a warm bath could add plenty of water in the air. But since your home is shut to keep chilly drafts out, the moisture would condense on your casement, sliding, picture, specialty or bay windows.
Running a dehumidifier, especially in rooms where condensation and frost tend to form, can help keep your indoor air dry. If that's not enough, use a space heater to keep your space sufficiently warm particularly at night.
Look for Signs of Decay
Stay ahead of window failure by spotting indications of rot early. Decay is practically exclusive to wood products since they're not immune to moisture damage unlike others. But then again, vinyl can bow or crack because it expands and contracts with temperature fluctuations. If your old units are severely broken in any form, consider replacement window installation.
Check for Insulating Gas Leakage
Windows with two panes may contain an insulating gas between the panes to significantly reduce heat transfer. However, inferior spacer materials like plastic break easily, which would lead to seal failure. Excessive condensation in the center of the glass is a cause for concern. It means the unit has lost much of its insulating gas and is no longer as insulating as it used to be.
Let Renewal by Andersen of Western New York outfit your home with high-performance bow and double hung windows to avoid spring maintenance headaches. Our products are made with decay-resistant Fibrex® material, which eliminates the need for painting and scraping. They feature 11 layers of spectrally selective Low-E coatings with argon filling to keep the glass warm and resistant to condensation. Most importantly, we guarantee to make your custom-made windows fit the existing openings perfectly to reduce the chances of leakage.
Check our archives if you missed the first installment of our special blog. To get your window replacement project in Buffalo, NY, or Rochester, NY, started, call us at (716) 222-8657 or (585) 294-4640 for your FREE, in-home consultation and estimate.