Leaving your bay windows as they are after a window installation project isn't enough. Sure, they can frame panoramic views of the outdoors and bring in natural light to your home, but don't forget about their distinct feature – the sill. It connects well with the interior space, turning your windows into something useful.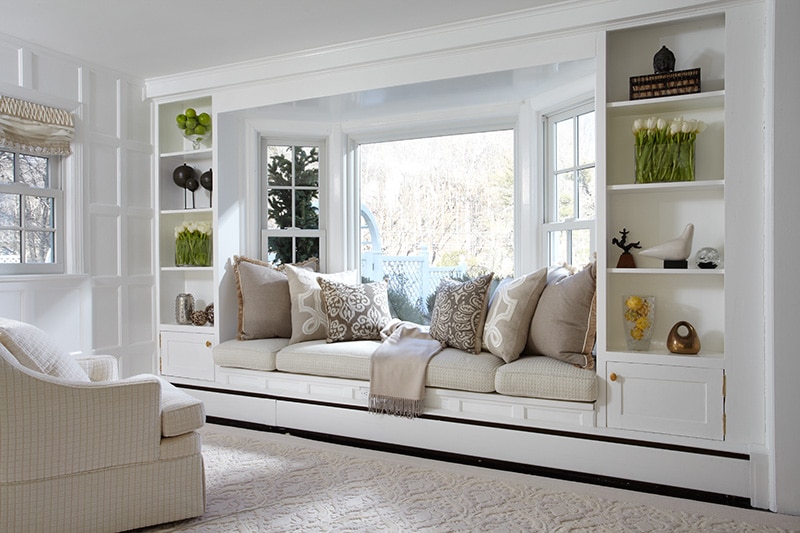 A little creativity can go a long way in revitalizing the indoors through your bay windows. Read on for some practical ways of doing so.
Reading Nook
You can turn one side of your room into a miniature library through your bay windows. With the perfect placement of open shelves on both sides, you have a small area by the window where you can relax and read your favorite books.
Window Seating for Your Dining Area
Bay windows can easily be integrated into any room, including your dining area. The interior sill can serve as window seating. With the right interior placements and choice of furniture, you can reinvigorate the look and feel of the area.
TV on Your Bay Window
Your bay windows can work well even when you have limited space in your room. For instance, you can transform the area into a TV room. With your flat screen TV nestled on the sill, laying out the rest of the room with minimal furniture would surely work. You can even turn it into an entertainment area where you can play on your gaming console or listen to your favorite tunes using additional digital components.
To help you with some other interior ideas that will work best with this window style, turn to Renewal by Andersen® of Western New York. Apart from offering a wide array of styles like casement and double hung windows, our team of professionals can suggest you design options for your replacement windows that fit your home and your bottom line.
Give us a call at (716) 222-8657 or (585) 294-4640. You may also fill out our contact form for your free in-home consultation.