At Renewal by Andersen® of Western New York, we cater to the specific needs of homeowners by pushing the envelope of customization. You can modify the key details of our replacement units to achieve architectural integrity and express your personal style.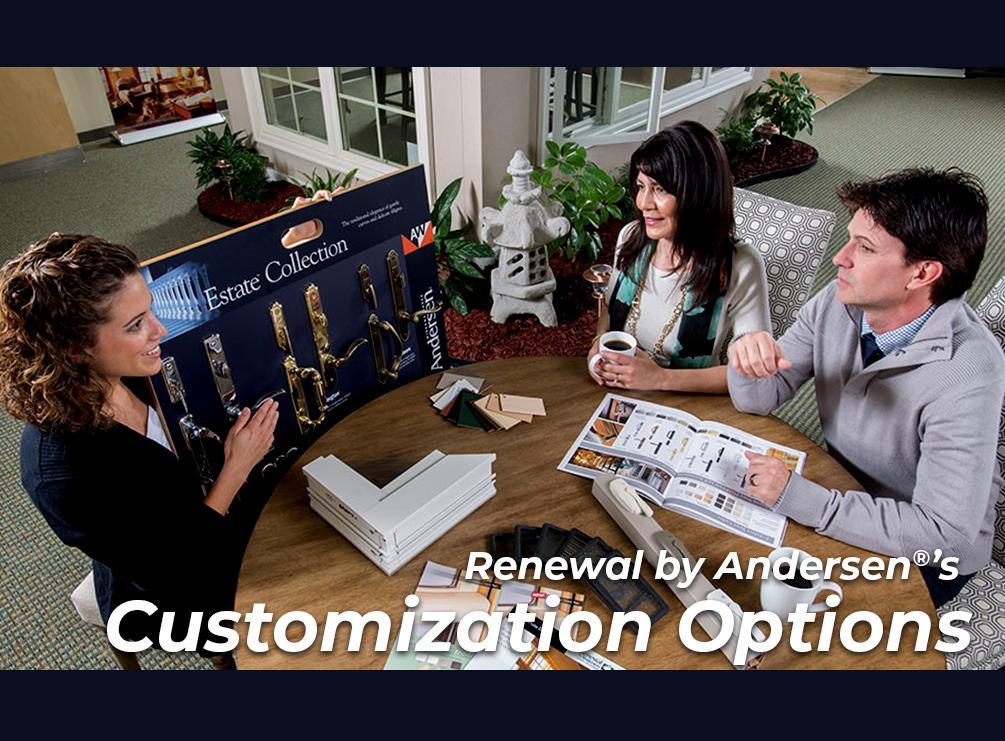 From our specialty windows to our patio doors, here are the elements you can customize:
1. Glazing
Our products are available in a variety of high-performance glass packages that deliver heating, cooling, daylighting and ultraviolet (UV) protection in all climates. Our most energy-efficient option, the Low-E4® SmartSun™ glass, can reflect 95% of UV radiation while allowing daylight through. With our optional HeatLock™ coating technology, you can further boost the energy efficiency of our SmartSun glass to enjoy nearly triple-pane performance.
2. Glass Shape
Our specialty windows come in 15 glass shape options, including round, triangle, pentagon and octagon. Whether you want to diversify your home's geometric features or bring your artistic concepts to life, we can craft our window glass to practically any shape.
3. Interior-Exterior Color Combination
Our extensive palette allows for up to 48 color combinations. You can choose from our long-lasting colors, including dark exterior ones, to make your units' appearance pop.
4. Stainable Wood Interior
If you don't want solid hues, we also offer a variety of real wood interior options, such as oak, maple and pine. They're all stainable, allowing you to match your existing decor.
5. Grille
Want to have matching windows and sliding glass doors? Use decorative grilles to create an excellent effect. We specialize in popular patterns, including Colonial, Prairie and Farmhouse, but our experienced craftsmen can also bring original designs to life. We can install our grilles between the panes, permanently attaching them to the glass surface, or make them removable to meet your aesthetic and maintenance goals.
6. Hardware
With an array of styles at your disposal, you can pick the perfect hardware to round out the design of your windows and doors. Other than our standard finishes, we offer you the Estate™ Collection's eight distinctive, tarnish- and corrosion-proof metal options, including nickel, brass and chrome.
Explore Renewal by Andersen of Western New York's customization options. Contact us today to schedule your free, no-obligation, in-home consultation in Rochester, NY, Pittsford, NY, Buffalo, NY, and the surrounding areas.