Double hung windows are the most popular type of window in the country. The range of double hung windows from different manufacturers is quite varied. Each company has its own unique versions of these classic windows. Many homeowners, however, believe that the double hung windows provided by installers like Renewal by Andersen® of Western New York are the best.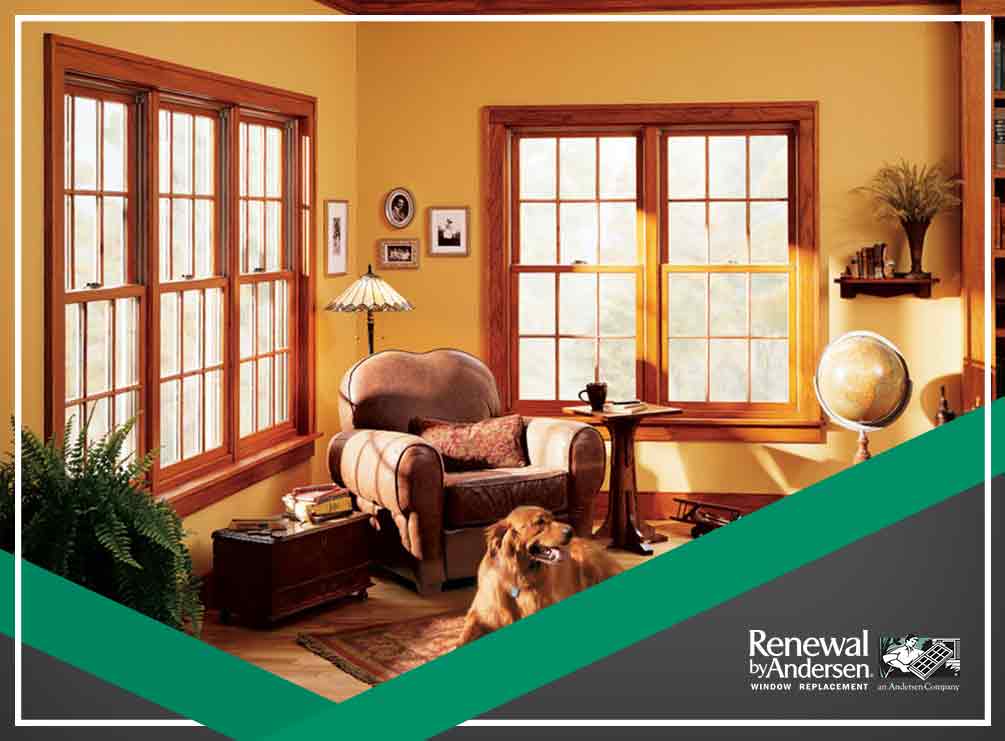 Here's a look at the advantages of using our double hung windows.
Quality
Vinyl interior and exterior is the theme of economy windows. Premium windows have wood interiors and aluminum or fiberglass exterior cladding. But, Renewal by Andersen is the gold standard when it comes to windows. The quality of our windows and our exclusive installation method, together with our warranties, make us popular among the most discerning homeowners.
Frame Material
All manufacturers and window installation experts have very different opinions when it comes to framing materials. Renewal by Andersen stays away from pure vinyl and has improved on the qualities of wood. We use our proprietary Fibrex® material, an amalgam of 40% wood fiber (made from Andersen® wood window manufacturing processes) and 60% vinyl by weight.
Colors
After just a few years, you may have to repaint wood. That is, if your wood double hung windows have not heavily deteriorated from exposure to the elements. You may also have to scrape vinyl and repaint it, too. Fibrex is different; our frames aren't painted because the colors are made into the material. You won't have to deal with scraping away peeling paint and spending more money to keep your windows looking great.
Glass
All Renewal by Andersen windows come standard with Fibrex frames and High-Performance™ Low-E4® glass. This glass is perfect for homes that experience both hot and cold seasons. It's up to 56% more energy-efficient in summer and up to 47% more in winter compared to ordinary dual-pane glass. Talk to us about our other glass options that promise better protection from the weather and the temperature in your area.
For quality double hung windows, turn to Renewal by Andersen of Western New York. Check out our other window choices as well, including bay windows. Ours are the only windows your home will ever need. We serve homeowners in Buffalo, NY, Rochester, NY, and nearby areas. Call us at (716) 222-8657 or (585) 294-4640 for a free, no-obligation, in-home estimate.