Renewal by Andersen® of Western New York understands that your home, being your lifetime investment, deserves the best. One good way to keep it in good shape is to invest in high-quality windows. Not only can they enhance your property's aesthetics, they can also improve its energy efficiency, functionality, and overall value.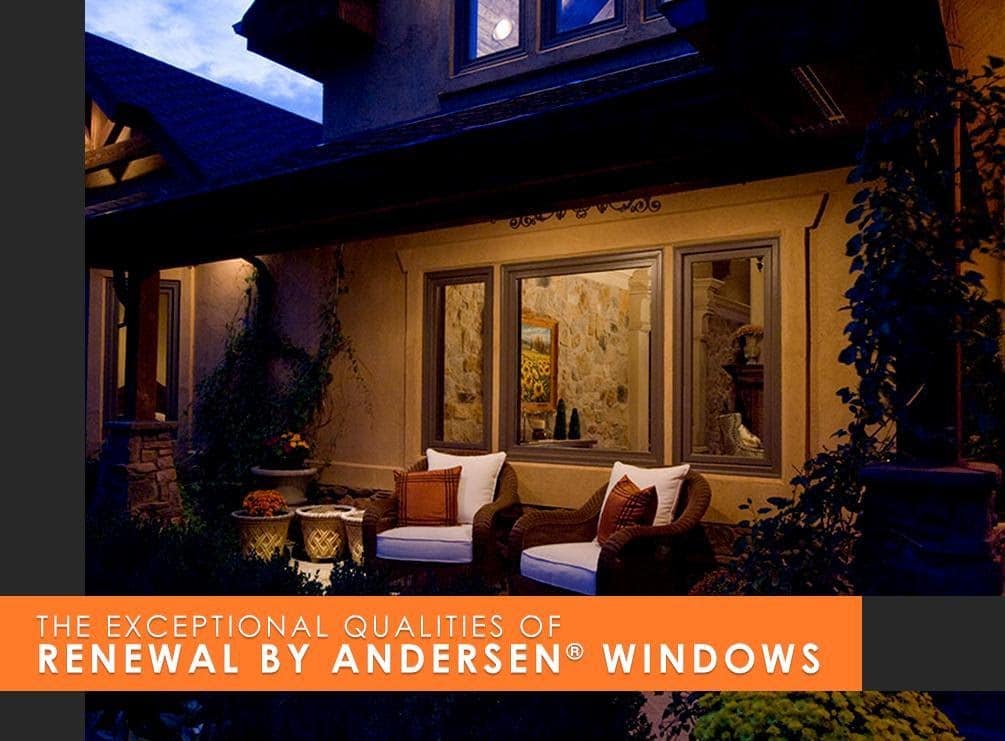 Let your reliable window company discuss the key points that make our units stand out from the rest:
The Fibrex® Difference
Fibrex is our signature material made of wood fiber and thermoplastic polymer, which we use in the sash and frame of our replacement windows. It combines the best features of wood and vinyl, revealing a substance that offers infallible durability, stability, and insulation. It also has low maintenance requirements, reducing the need for re-painting or frequent touch-ups.
It comes available in an array of textures and colors as well to complement your home's architectural design. If you have a specific vision in mind, we can also customize our units according to your structural needs and preferences.
Energy-Efficient Glass
The glasses of our windows are specifically engineered to increase energy efficiency in your home. Compared with regular dual pane glass, our High-Performance™ Low-E4® glass is 56% more energy-efficient during the hot seasons and at least 47% more energy-efficient during the cold. It also blocks approximately 84% of the sun's ultraviolet rays for your protection.
Our High-Performance™ Low-E4® SmartSun™ glass, on the other hand, is 70% more energy-efficient during summer and 49% more efficient during winter. It can also block up to 95% solar radiation, preserving your interior comfort and beauty. Its thermal control is comparable to that of tinted glass with the visible light transmittance effects of transparent glass. Lastly, our optional HeatLock® coating prevents heat from easily escaping your room, enhancing its insulation and U-factor.
Expert Installation
A window is only as good as its installation. With more than a century's worth of window replacement knowledge and expertise, we undergo rigorous training to ensure a sturdy construction and fit of your windows. We also observe a systematic installment process for you and your family's satisfaction. We back them up with solid warranties as well.
For beautiful and energy-efficient windows, call us at (716) 222-8657 or (585) 294-4640. You may also complete our form to request a FREE consultation. We serve Rochester, NY, Buffalo, NY, Orchard Park, NY, and the surrounding areas.