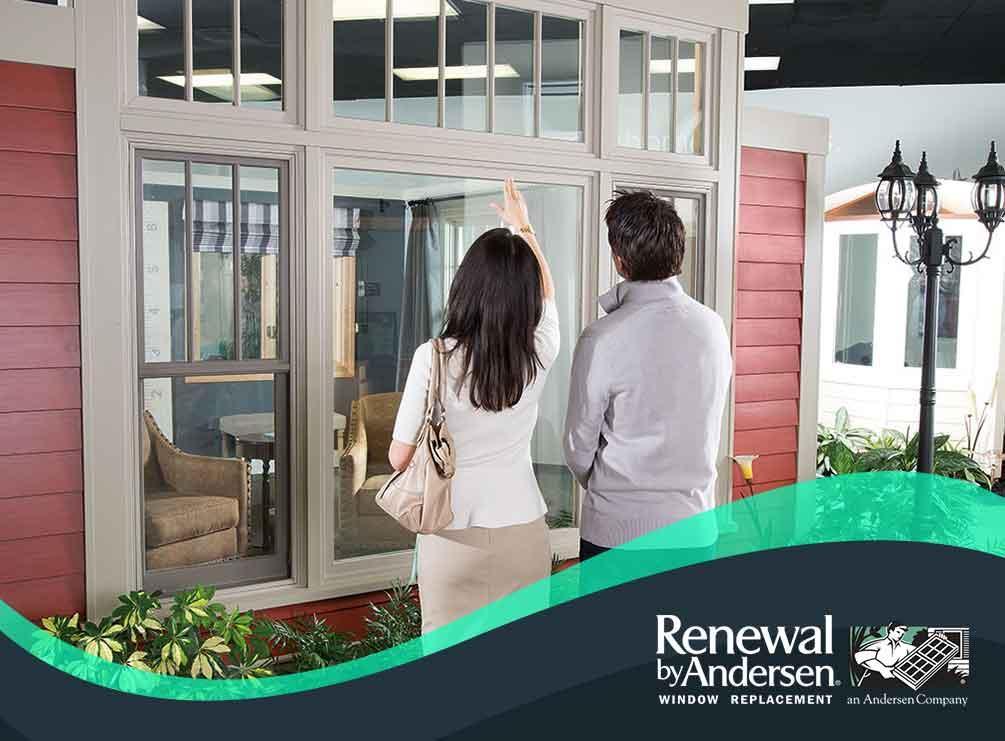 The name Andersen® stands for quality, and this part of our heritage is something that we at Renewal by Andersen® adhere to when performing custom replacement window. In this video, Renewal by Andersen President Paul Delahunt talks about why absolute craftsmanship is an important element of our window installation services.

Absolute Craftsmanship
Every single Renewal by Andersen replacement window is built to match your requirements. Unlike their off-the-rack, mass-produced counterparts, ours are crafted to match your project's existing needs. In addition to custom sizes, our replacement windows feature your choice of factory-applied colors and finishes. They also come with our High-Performance™ Low-E4® glass packages.
We customize to ensure that each window fits your needs. Even if your room requires simple double hung windows, why not get ones that match your color palette and are energy-efficient and easy to maintain? With Renewal by Andersen, each and every installed window will be exactly as you want it, without compromise.
Our Window and Patio Door Replacement Process
Our process begins with a free consultation with an expert consultant. Far from mixing and matching options from a catalog, our consultant will work with you in finding the options that will later translate into your custom replacement windows. Once you greenlight the project, the specifications are sent to our Minnesota facility, where our expert craftsmen begin building your order to specifications. As a full-service replacement window company, we can ensure your new windows will arrive on time, no matter how complex your order is.
Our team will promptly come to your home on installation day and will take measures to protect your valuables from dirt and accidental damage. The old windows will be carefully removed, and the window openings will be cleaned and repaired as needed. Then, the new windows will be installed with equal care. Our team won't consider their work done until you express your satisfaction with the finished project.
If you would like to learn more about our custom replacement window styles, including bay windows, call Renewal by Andersen of Western NY. You can contact us today at (716) 222-8657 or (585) 294-4640, or fill out our contact form to schedule a free in-home, no obligation consultation. We serve many areas in and near Buffalo, NY, Rochester, NY, and the surrounding areas.