Condensation on windows happens when moist air meets a cooler surface. It's most common during the coldest months of the year. It doesn't mean you have bad windows, though. In fact, it means you have airtight units, which lock the moisture inside your home.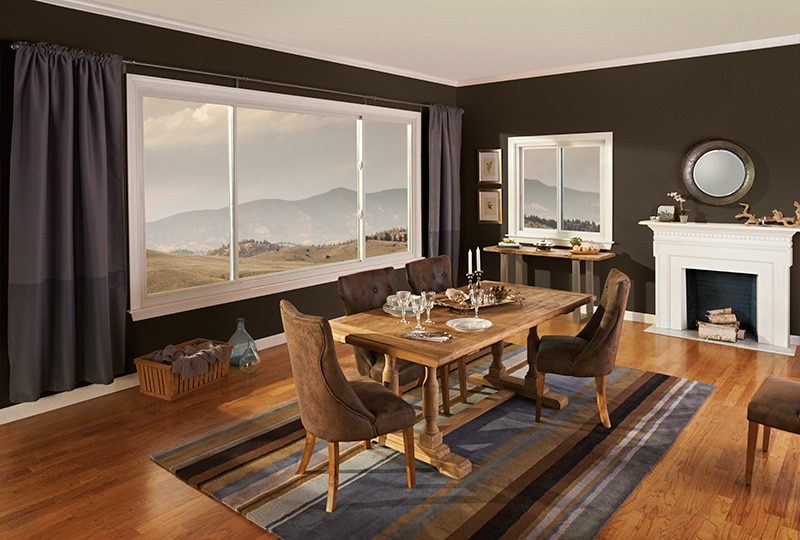 Chronic and excessive condensation, though, could mean the seals of your current windows have failed. In this case, you probably need to have them replaced. Turn to Renewal by Andersen® of Western New York for quality replacements. Meanwhile, here's more information to help you understand what the condensation on your windows means.
Is There a Bigger Problem?
Too much humidity in your home may lead to complex problems. Sometimes, condensation remains on windows all day, even when it's warm out. Condensation can also run down the walls and cause discoloration, staining, peeling wallpaper and blisters on the paint. You may also notice that the air smells musty or odors from everyday household activities linger too long. This could signal mold, mildew or, in the worst cases, rot. Odors increase in intensity with high relative humidity. Take note if you notice these things.
Is Condensation Temporary?
The condensation on your windows may only be temporary. Condensation happens during baths and showers, cooking, dishwashing and laundry. At the start of each hot season, houses absorb moisture, but then dry out after a short while. Sudden drops in temperature can also create temporary condensation. During new construction or remodeling, building materials often contain a great deal of moisture. In such cases, condensation is only temporary, so it is best to get in touch with your trusted window company, Renewal by Andersen of Western New York. You can be sure that our team is always ready to help.
Renewal by Andersen® HeatLock™ Technology
Windows with Low-E glass "sweat" a lot less than those with plain, ordinary glass. Renewal by Andersen offers a glass coating called HeatLock™. It elevates the performance of our Low-E4® SmartSun™ glass. Upgrade to our high-performance windows today, and reduce chronic window condensation.
In need of a quick window replacement procedure? Renewal by Andersen of Western New York has got you covered. Condensation won't be an issue after we're done. We serve homeowners in Buffalo, NY, Rochester, NY, and the surrounding areas. Call us today at (716) 222-8657 or (585) 294-4640 for a consultation.