Windows come in a wide selection of styles, making it easy for you to match your new units with your home's distinctive appearance. Which style you go for should depend on your home's architecture. Do you own a vintage or a modernist home? Some windows work better with a specific home style, helping increase curb appeal while meeting specific needs. Here's how to pair your home with the right window style: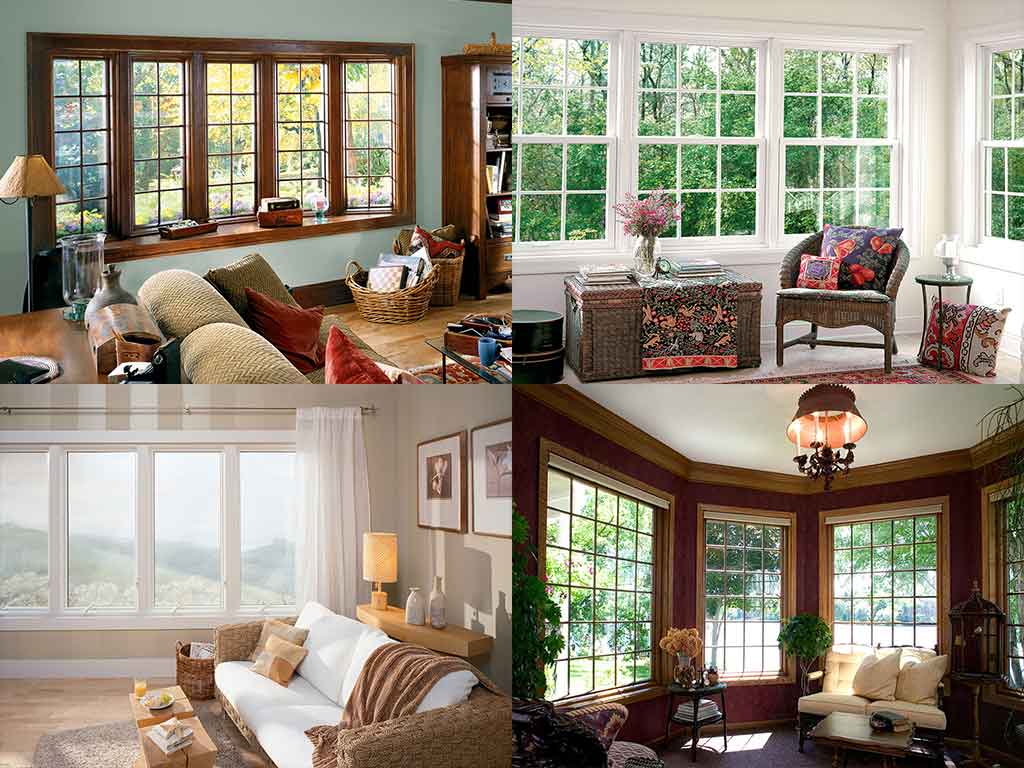 Choose double-hung windows for Colonial, Ranch and Craftsman homes.

Double-hung windows offer clean and simple lines that best suit traditional American homes.  Double hung windows have the versatility to complement most home styles beautifully. They come with two sashes which can be opened at the same time, allowing for better natural ventilation. This helps improve your home's indoor air quality while letting in considerable light.

Pick casement windows for Cottage and Cabin-style homes.

Nothing says rustic charm better than a row of casement units. The classic design is perfect for home styles that seek to incorporate colors and textures from nature. Casement windows can be opened wide or angled to direct fresh, healthy air into your home. When closed, they create an airtight seal to prevent energy loss.

Select bow and bay windows for Victorian homes.

Typically asymmetrical in design, Victorian homes are perfectly highlighted by the look offered by bow and bay windows that protrude from the home in graceful curves. Bedsides letting in copious amounts of natural light, these windows maximize outdoor views. Bow and bay windows also hold the appeal of a deep sill area ideal for additional seating or storage.

Get picture windows for Contemporary-Modern homes.

Slim frames and expansive glass make for a sleek design – a lovely complement to the aesthetic of modern homes. This same expansive glass provides panoramic outdoor views, plus access to considerable natural light. Because picture windows are practically made entirely of glass, make sure to choose panes with modified Low-E (low-emissivity) glazing, which helps cut back on the heat entering your home.
Big or Small Windows?
Size is also important in window customization because it affects daylight and ventilation in your home. Choose bigger replacement windows if you want to maximize available light. Bigger units will provide a brighter, more open feel to your home and can also help cut back on bills for lighting. Bigger windows will give you a more expansive view of the outdoors and better access to natural ventilation. Use smaller windows in rooms that require privacy, like bathrooms, or in compact spaces, such as the area above kitchen sinks or stairways.
Contact us at (716) 222-8657 or (585) 294-4640, or use our online form, to schedule your free consultation in Buffalo, NY, Rochester, NY, or the surrounding areas.

Stay tuned for the second installment of our three-part blog series, where we discuss how you can choose the perfect trim color for your new windows.