As the entire world is discovering, making the greener, more sustainable choice – whether it's in windows or in watermelon – is not only better for the planet; it's nearly always better for us as well. That's why Renewal by Andersen windows are Green Seal Certified. That means that not only are they made from sustainable and recycled materials that make them better for the environment; they're also highly energy efficient, which makes them better for you.
The Right Choice for Your Planet and Your Home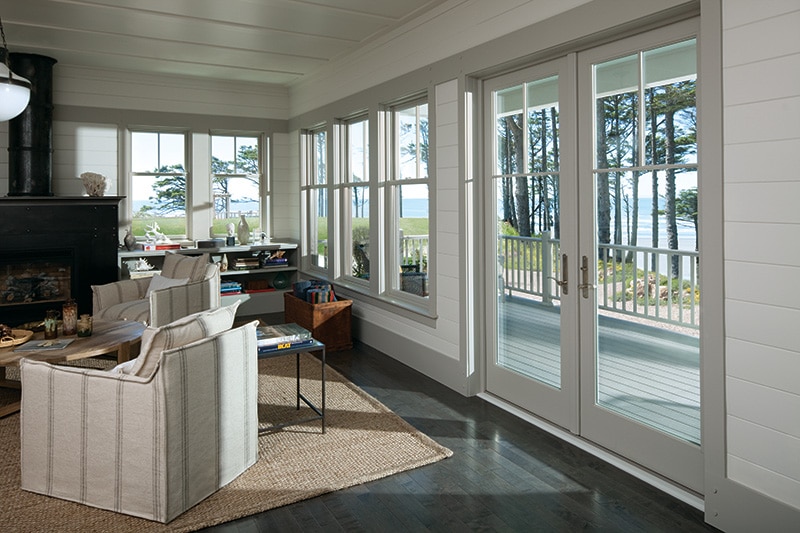 The right windows can have a huge impact on your heating and cooling bills, and of course, the climate inside your home. It's the goal of every homeowner to find the most efficient ways to stay warm in the winter and cool in the summer, and a good, energy efficient window will always top that list. That's why Green Seal Certified windows from Renewal by Andersen are a top choice for so many Western New York homeowners.
Green Seal Certified means that not only can you save up to 25% on your energy bills, but you'll also enjoy a huge host of other benefits as well, everything from improving your air quality (yes, really!) to giving you more freedom and peace of mind: our Fibrex material frames and sash, which contain 40% reclaimed wood fiber by weight, have all the convenience of vinyl. These long lasting windows will never require painting, and will not crack, pit, corrode or rot.
Trust the Experts
Renewal by Andersen is leading the charge in the mission to find sustainable, energy efficient products that are durable, will stand the test of time, and are available in stylish options for every home style. Did you know that Renewal by Andersen was the first window manufacturer to receive Green Seal Certification? Or that Renewal by Andersen has replaced more than two million windows in over 300,000 homes? It's our commitment to quality – and safety – that has made us the name to trust in replacement windows. 
There are so many reasons to choice Renewal by Andersen. Find out how we address some of the top energy and environmental challenges faced by homeowners today by downloading Renewal by Andersen's Environmental Brochure. 
If you're ready to lower your energy bills and make the more sustainable choice, call Renewal by Andersen® windows today at (716) 222-8657 or (585) 294-4640 or fill out our convenient online contact form to get started on the road to a more comfortable, conservation-friendly home today.